Company:
Level-Headed Friends Productions
Photograph: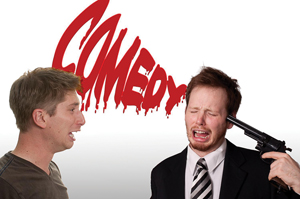 Two award-winning comedians. Eight and a half sketches. Are the sketches award winning? No. Because they're new! So get ready for this hilarious adventure following two members of a spoiled generation that refuse to grow up. Peter and Chris (ITSAZOO, Atomic Vaudeville) will do good deeds to your funny bone. In 3-D!!
"I laughed so hard I peed out joy." - Andrew Bailey (writer/performer Putz)
   
Showtimes
Sep 11 - 6:30 PM
Sep 12 - 5:00 PM
Sep 14 - 4:30 PM
Sep 15 - 8:30 PM
Sep 16 - 9:00 PM
Sep 17 - 10:00 PM
Read the PLANK Review of the Vancouver production.