Shotgun: a commute short and light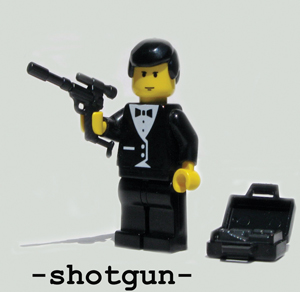 Shotgun, written and directed by Kari Marken and Jody Parasiers, is a series of vignettes about four high-school teachers car pooling.  Mike, Ben and Kathryn (Jeff Kerrie, Hector Johnson, and Gemma Levinson) are the returning car poolers while Tessa (Ela Desmarchelier) is a newcomer from Australia.
Clocking in at about 45 minutes, this is short and sweet comedy fare. There's the faint line of a story arc but really Shotgun is about the passage of time and what happens to characters forced to spend time with each other in a confined space.
This is the kind of stuff the Fringe is famous for. As a lottery-based festival, everyone has an equal shot of getting in and benefiting from the built-in audience waiting for you. If you're a new company with a new work, like Rush'in Undies, producers of Shotgun, this is the great situation to get you off on the right foot. Shotgun isn't going to blow anyone away, but it might inspire the producers to continue with their company and their creative pursuits.
In developing this play I might suggest focusing more on the relationship between Kathyrn and Tessa. According to the program notes, Marken and Parasiers also shared a carpool together as high school drama teachers through which they formed their friendship. Developing that initial core more through the Kathryn and Tessa characters might help give Shotgun some more meat.
The design for Shotgun used in the advertising, the Fringe Guide and on show programs was very cute and a slick,  but after seeing the show I was left wondering what, if at all, Lego characters has to do with car-pooling school teachers. The cover image on the program is of the James Bond Lego character holding a rifle, while the back image is of 4 army Lego soldiers. Any image of a rifle and school teachers brings to mind Columbine, which has nothing to do with the subject matter of this play.
Then again, maybe Lego characters embody what this company was going for: cute and fun without much detail.
There are no more performances left of Shotgun. We were late posting the review, ironically, because the reviewer encountered troubles in his commute. You can look at the show information here still if you wish.
If you saw the show or indeed wonder if the above statement constitutes irony, let us know below.
 
By Michael J Unger