The Wet Dream Catcher: Is a storytime con-cock-tion laced with fancy f***ed-up fun for adults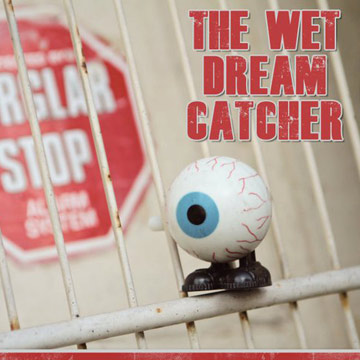 I did not know what to expect and had no reference from any previous experiences from the RC Weslowski body of work, but after the show and thinking of what I just saw (or did it happen?), such expectations could have ruined this wonderfully tripped out time.
Weslowski takes his audience into a surreal story filled with coarse language and unrelenting sexual expressions that most people would feel uncomfortable to visualize let alone hear orally. His masterful spoken word skills amazed me as he scrambled words together that would otherwise never be in a sentence, created a visual in your mind, leaves it for you to examine it and within seconds conjurs up more of this insanely fun, far out stuff. He puts it all out there, crossing lines of comfort with his friendly and energetic manner.
The audience is fully participating throughout the story with sound effects and if you're dirty minded enough you may receive orgasms. Don't worry, you are not verbally telling everyone there your most intimates-of-intimate, the wet-dream catcher does that for you.
The way I picture this awesome nonsense is storytime in elementary school, but instead of the storyteller telling a kid's story we're listening to an "R" rated, low-brow f***ed up voyage version. This is storytime for adults.
I recommend this for people who are not rigid or prune-like and can handle vulgar, weird graphical and sexual content as a child's play thing. There are concepts and visuals that will make you laugh and think WTF? Even at the end of the whole experience, you're left trying to figure out what just happened. It's great!
Oh, don't get high before you see this cuz this is a real life trip with words. I will look out for RC Weslowski for other productions.
Dude, you've made a new fan.
By Victor Terzis