Sea Wall – Will Move You With Sadness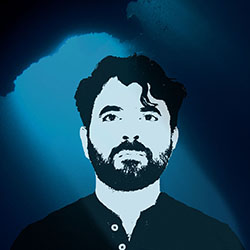 Whenever I go to a one man show I am always a bit worried. In my opinion the play and the act has to be exceptional in order for one man to keep your attention throughout. This was not a problem for Brent Hirose acting as Alex in Sea Wall.
Alex tells you the story of his life and love for his wife and daughter. He talks about love for his wife in such a romantic and beautiful way that leaves you admiring such a relationship. He describes his most profound feeling for their daughter, making you see what it means to be a father.
The deeper thought that goes through the monologue is that of believing in God and looking for the signs of his existence. That's the epiphany of the play – it makes you see how people arrive to believe into something beyond this life when coping with tragedy.
I found the acting of Brent Hirose to be exceptionally good! He will keep your attention all along the play. His acting is so believable, so natural that it makes you think he is telling his own story. If I were to recommend seeing a one-person show an the festival it would definitely be Sea Wall.
By Elena Krasnova