Portraits - An Examination of What Makes Us All Unique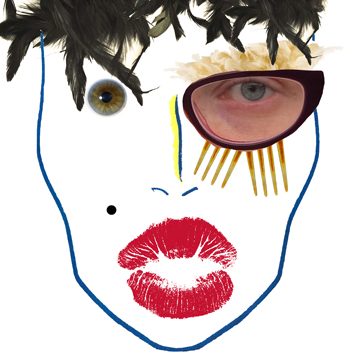 My question is, why isn't everyone clamouring to see this show? Last week I knew nothing about Theatre Terrific.  Today I want to make sure I see everything they ever produce. 
Performed at the Vancouver Japanese United Church, Portraits is a beautiful ensemble piece that examines what makes us all unique and in doing so exposes how similar we all really all.
In almost any other context, the format (members of the ensemble coming forward, introducing themselves, explaining their self-drawn portrait and sharing a snippet of their history) might get tiresome.  However, this group of individuals approach the situation with such refreshing honesty, respect and vulnerability that I was left craving more.
The performers all come from diverse backgrounds and deal with developmental, physical or mental health issues, gender or language challenges.  Or not. Some performers speak through song, some through computers and some borrow the voices of their stage mates.  Some performers dance, others draw throughout the entire performance (be sure to wear your Sunday best, everyone gets captured in a live drawing) but everyone has a good time. Everyone is welcome and everyone is equal.  For that reason it is next to impossible for me to single out any of the 18 performers, who all share the stage so beautifully. 
It can be difficult to venture away from Granville Island during the Fringe, or even outside of the Havana and the Cultch.  But every performer, director, designer, audience member, producer and support of the arts should make the trip to 23rd and Victoria to see Portraits.  It's a good reminder of what this job is really all about – creating an environment in which it is safe to ask tough questions, learning to trust others almost instantly as you entrust them with your time and attention and finding joy in the small details of life. 
By Danielle Fecko