Mrs. Singh and Me -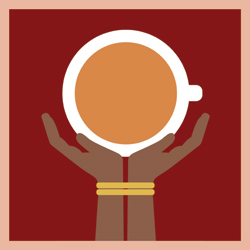 There are a number of elements of this piece that I very much enjoyed, I thought the dialogue was well written and the pacing was wonderfully executed by the two actors with fierce commitment and powerful intentions.  In writing this, Munish Sharma tackles the universal themes of family, love, and traditional values with a skill and precision that kept me actively engaged in the show. Award winning actress Nimet Kanji is a fierce force to be reckoned with. She stings Raj (played by Actor and Playwright Munish Sharma) with sharp one-liners like "You are a dead man" and "What would your parents say?" Her skill and conviction had me anxious about what she was going to do or say next. I knew that Mrs. Singh was not going to go down without a fight.
This dark comedy focuses around the premise that Raj has kidnapped his girlfriend's mom in an attempt to convince her of their love despite cultural differences (Mrs. Singh is Sikh and Raj is Hindi).  He holds Mrs. Singh up in a room and tries to charm her by offering her chai and cookies and asking her if she can remember the first time she fell in love.  Raj justifies his actions by saying that if he simply showed up at her door she never would have listened to what he had to say which forced him to take this desperate act of kidnapping her.  
This is the part I can't get my head around.  The kidnapping.  As a woman in the Vancouver community that has participated in numerous events and produced theatre specifically focused around ending violence against women, I was disturbed by the situation portrayed in this show.  The opening image I get to see as an audience member is that of a women bound, gagged, and kidnapped.  A woman taken against her will.  A woman who, when told repeatedly by her kidnapper "I'm not going to hurt you" says to him, "You already have".  I'm not sure the gravity of the act of the kidnapping is appropriately addressed for my liking.  
When Mrs. Singh schooled him several times for his actions to the point of bringing Raj to tears, I was routing for her (obviously).  As for Raj, he had to work very hard for me to find any empathy for his situation at all.  Sharma is a charming actor and does have a likeable quality on stage.  I really wanted to care for him, but I just kept thinking to myself that if this had been a real situation, Raj should be going to JAIL.
But this isn't a real situation, it's a play, so I will end with this.  What this play effectively did do for me is spark a genuine interest in learning more about Indian culture.
By Lor Watt