High Life: Canadian Lowlife in Japanese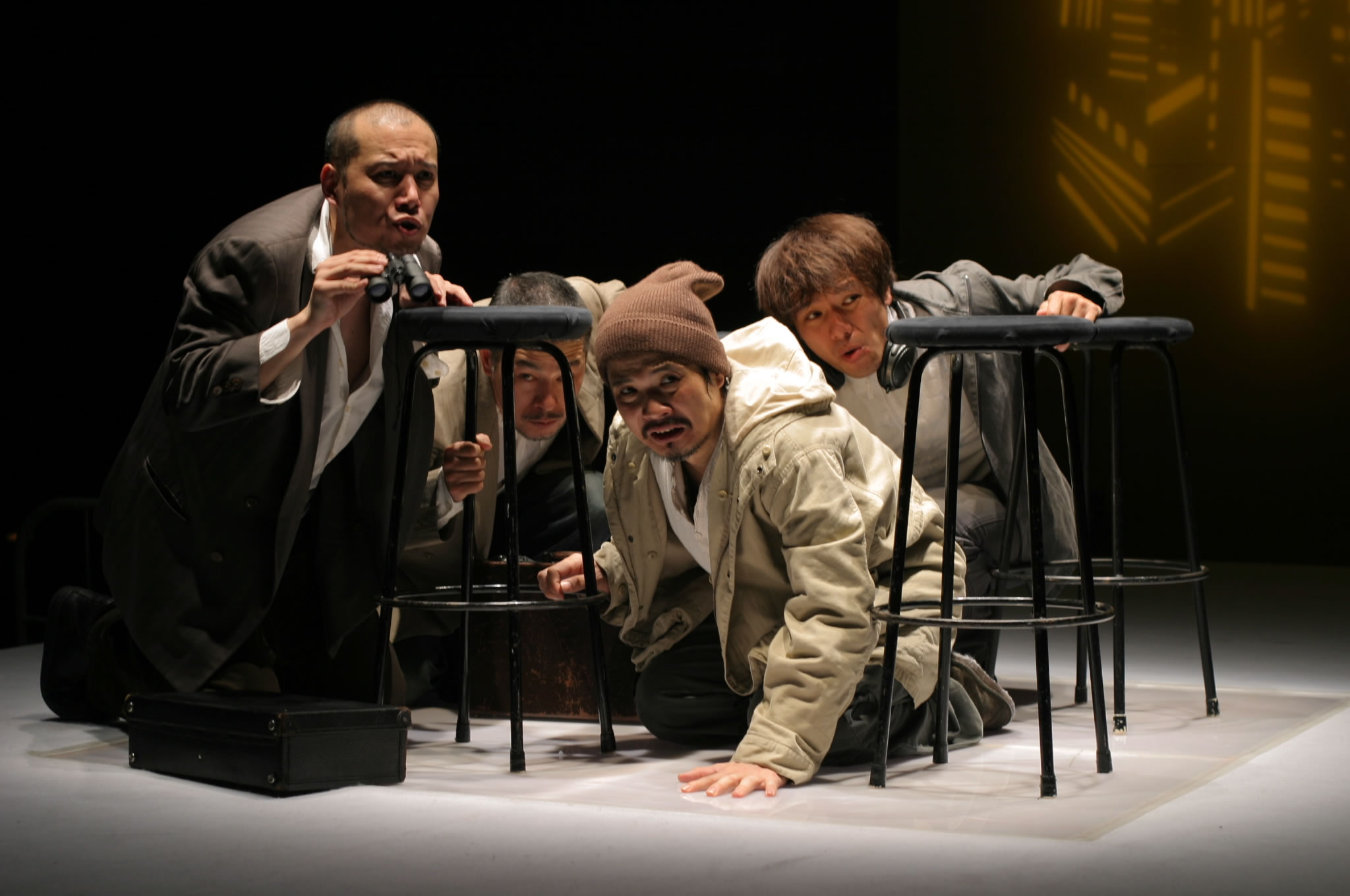 Victoria: 4 guys, drug addicts who plan to rob a bank, hang around, backs to audience, smoking, watching videos, channelling Clark Gable and Marilyn Monroe, King Kong, 'The Birdman of Alcatraz' and Roman Polanski. The fridge at the edge of the stage is the mother of their world, provider of mayo, hot sauce, beer, morphine - also cold, dark refuge from frenetic violent reality and, most dangerously, each other. 
All crack heads real good, flash knives to measure throats, brandish fat guns to combat moulds of fear that spread like cancers in kidney, lung, stomach, brain. A stylized choreography of need trumps self help, mutual aid. "If I can't smoke, he can't piss!" Only morphine provides swift and solitary 'quiet time' on bare plywood pallets of head-hugging Hell where wild mustangs run in snow through the eye of a soaring solo piano hypodermic needle. And only money, lots of money, provides morphine.  
"It was such a good plan" ends in car horns, the color red, prison and, to punctuate the absurdity of maniacal desire, a beer fight!
High Life was written by Canadian playwright Lee MacDougall and some years ago enjoyed a cross-country tour in a vigorously hilarious production by Crow Theatre. Somehow or other the script fell into the hands of Ryuzanji Company in Tokyo, Japan, and returns to Canada this fringe season in their original production with English subtitles. The ensemble of Japanese performers are outstanding, particularly Yamato Yasumura in the role of Donnie.
For showtime information go
here
.
By Charles Tidler