Greece Does Grease: makes plank reviewer feel like a naughty kid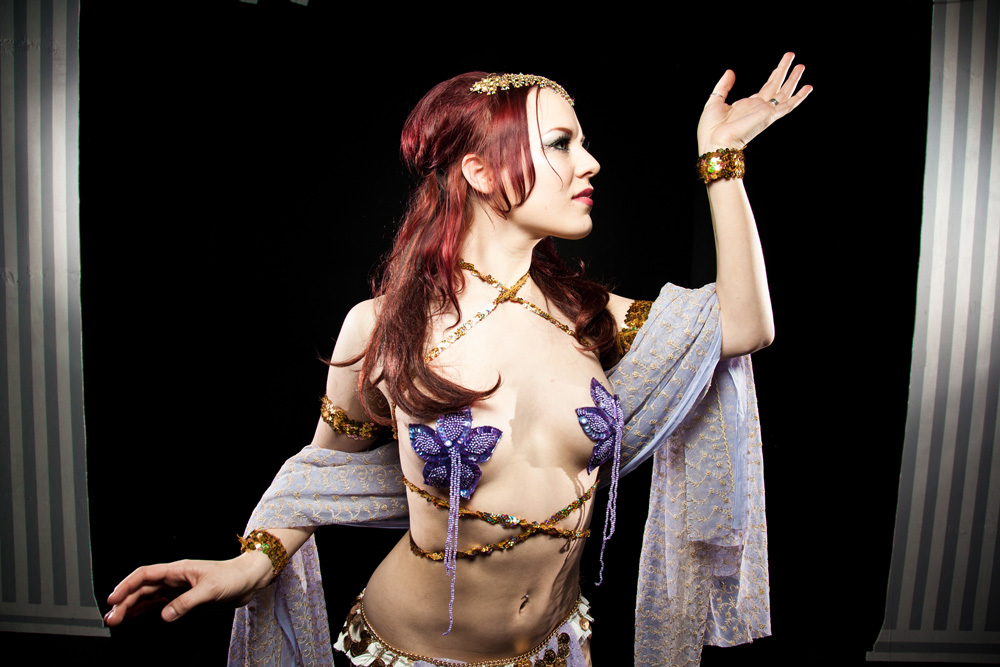 As a big fan of both Grease movies back in the day, I was thrilled to be able to review Screaming Chicken Theatrical Society's latest production Greece Does Grease. While I thoroughly enjoyed the performance and the all-too-familiar Grease songs (with slightly reworked lyrics), I have to admit that I felt like a naughty little kid sneaking into see the movie Mum and Dad banned you to watch when you were at school. And I loved it!
Greece Does Grease tells the classical Greek story of Persephone, the daughter of Demeter and Zeus, who falls in love with Hades, King of the Underworld, and takes the title of Queen – but in the very cheeky, revealing style of burlesque musical theatre. Writer and international burlesque star, Melody Mangler (who also steals the show in her role as Hecate), has cleverly honed in on the sexual references in the ancient Greek tale and overtly exposes them through the use of bawdy humour, scantily clad costumes, and the songs of Grease 1 and 2.
While there are no T-Birds in this Greece, there are obvious parallels between this show and the two movies, which unquestionably adds to the humour. The Pink Ladies can be seen in the Nymphs, as they bully Persephone (Sandy) about being a virgin and break into the song "Look at me, I'm Sandra Dee" from Grease 1, which now becomes "Look at me, Persephone", with raunchy choreography and skimpy, sexy costumes that leave little to the imagination. In Persephone's embarrassment, she retaliates with "Wild Lover" ("Cool Rider" - Grease 2) telling them what she wants in a guy. And, when that guy, Hades, arrives on the scene, he persuades Persephone, both physically and vocally, to join him in the Underworld through the song "Back to Hell With Me" ("Back to School Again" - Grease 2). All songs are performed live with an on-stage band, whose members are dressed in togas and head wreaths, and the music has the audience screaming and grooving in their seats all night.  
While the vocalists sing well, kudos must go to standout performer Cass King, who plays Demeter, for her outstanding solo performance of "Hopelessly Devoted" in which her passion for performing and the emotions of her character are powerfully portrayed. Not to forget Mangler, whose solo "There are Bad Things You Could Do" is commanding and erotic, her stage presence is captivating, and her costume is stunningly sexy.
The dances have been choreographed by April O'Peel, and they are hilarious, not to mention 'in your face', as the ideas that we are often only alluded to in main stage productions, are overtly played out in front of us with no holding back! And it's clear from the very beginning that the performers are having a ball!
Greece Does Grease is outrageously brash, sexy, erotic and daring, but most of all it's a hell of a lot of fun. Do yourself a favour and get a ticket to the last show tonight – 8:15pm at the Waterfront Theatre on Granville Island.
Just make sure you're 19 or over – or you will have every reason to feel like that naughty little school kid!
Greece Does Grease finishes October 16. For more information strip here.
By Keira Louis