Fall Fair: going fast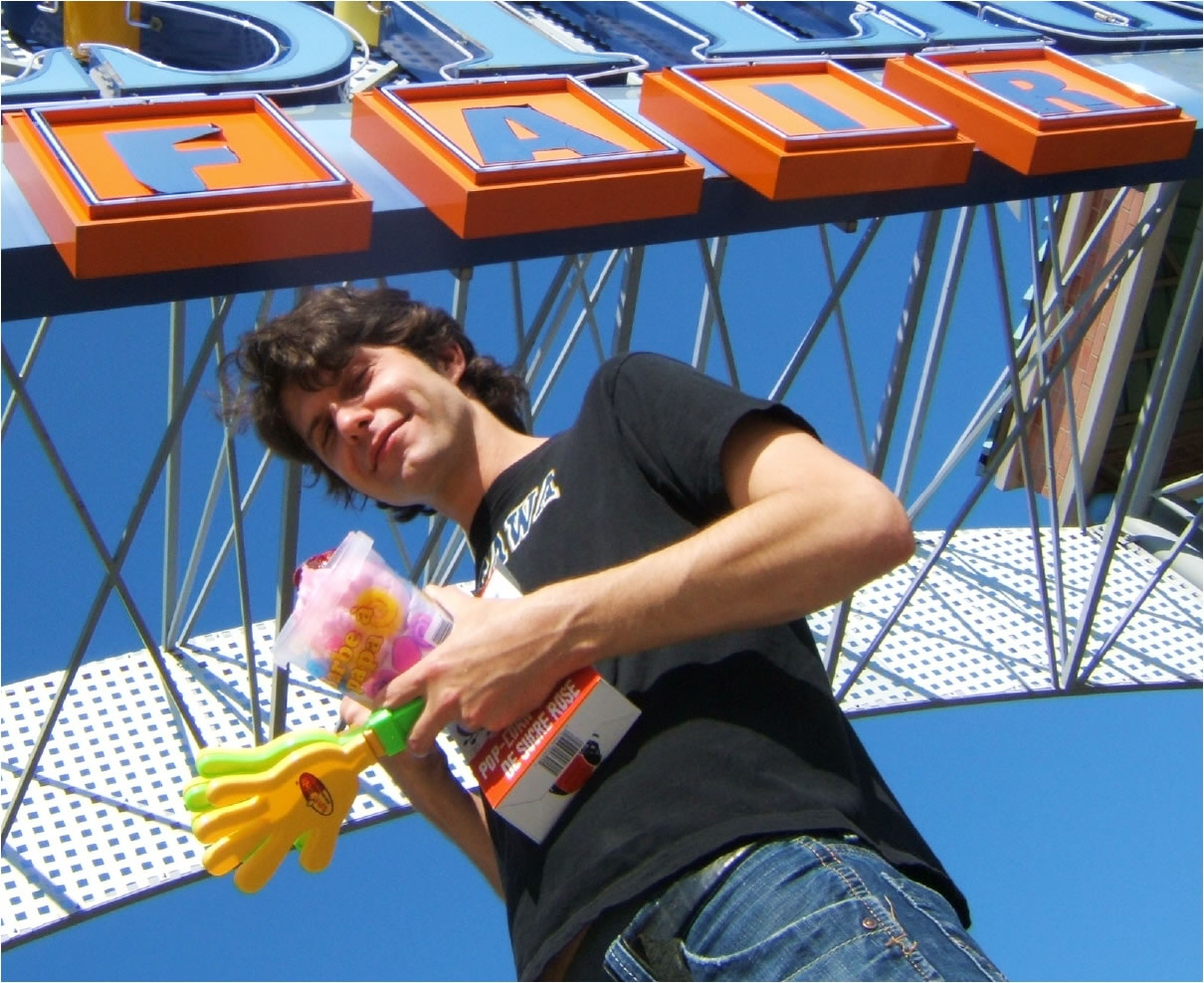 Victoria: Jayson McDonald really loves Victoria.
And why shouldn't he?  Between the success of his last two shows here (
Giant Invisible Robot, Boat Load
), he's quickly become a Fringe favourite. His latest work,
Fall Fair
, should continue that trend.
McDonald conjures up a wide array of characters, all of which intersect at various times throughout the piece. From the forlorn owner to a misunderstood carnival freak, McDonald's talent - and range - is on display once again. Audiences who have frequented his other shows will even recognize some familiar faces, as they are seamlessly integrated into this tightly-knit (and fast-moving) performance, directed by Jeff Culbert (who can be seen in this year's Archy and Mehitabel, which is directed by McDonald) .
Fall Fair is a bit more physical than Boat Load (I've not seen Robot, much to my chagrin), and it is most prevalent in a scene where he takes one of his characters on The Scrambler - with a result that is just as hilarious as it is anticipated.  It's not all laughs, though - and the poignant elements are both well-placed and subtle.  I was drawn to the father-daughter outing in particular, as McDonald guided the emotional roller-coaster (pun entirely intended) of those sequences with great craftsmanship.
Much like the fair we're admitted to in Fall Fair, this show won't be around for long - and being in Wood Hall there is limited seating as well.  It's definitely worth the price of admission…and tickets for this one will most definitely go fast.
For show information go
here
.
By Mike Vardy