Bookworm - A Crossing of Souls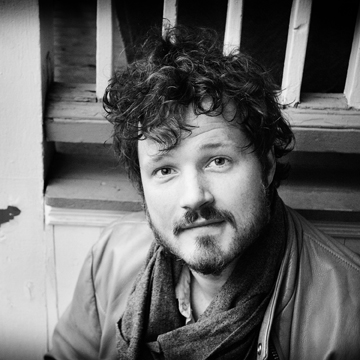 Yes, Corrin Raymond ends this piece with a Prologue. It's appropriate, as it does feel like a beginning since Corrin has just taken his audience with him on a magical mystery tour of literature.
But this is no Literary class, although you might learn something about literature as he weaves us in and out of his love and passion for books and storytelling. Corrin delivers this 60-minute show standing almost in one spot. There is a stool with piles of books on it but he doesn't sit as he has way too much to say in way too short a time with way too much enthusiasm to waste his energy by sitting down.  
Corrin tells us of a father who loved books and loved words and shared this passion for stories with his sons by reading to them and providing a home environment filled with books; 10,000, maybe more, maybe a few less. They were literally surrounded by wall to wall books growing up. His father obviously passed his love and devotion for the written word and storytelling on to his son who, I might add, is extremely engaging. I know this because I stopped taking notes and just listened, laughed and smiled in recognition. 
This piece is a pleasant surprise and somewhat of a gift to the audience particularly if you are a bookworm or just enjoy reading. Corrin could be the poster boy for the "Raise a Reader" campaign as his storytelling infuses his audience with his passion for words, his delightful imagination and his ability to weave smoothly in and out of his own writing and some of the very best writing of our time. Corrin Raymond tells us about his family and his life using the literature he has read and genres he has encountered as a backdrop for the journey. 
As he so aptly puts it "Reading aloud to someone is a way to cross souls". He does reach in and touch that part of you that loved being read to as a child (or adult), unleashing the wonderful sense of freedom and possibilities that stories, poems, fiction, non-fiction and theatre open in our imagination. Yep, you should see it!
By Beverley Siver