Chartier Danse | Stria
Photograph: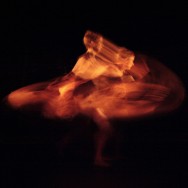 Scotiabank Dance Centre (Thursday, April 25)
Join us for CADA/BC Dance Response w/The Dance Centre following the performance…
Stria is the latest solo work by the award-winning and versatile choreographer/performer Marie-Josée Chartier, and is inspired by the beautiful and unpredictable terrain of the Badlands. The work uses an exquisite blend of movement, music, text and voice to delve into a mosaic of colourful memories, and touches on themes of nature, love and loss. Anchored by a luminous central performance by Chartier, Striais a thoughtful, humorous and unconventional self-portrait.