Cedar Lake | Works by Shechter, Ekman & Pite
Photograph: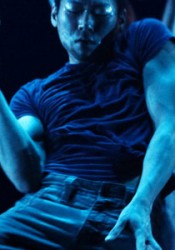 Vancouver Playhouse (Saturday, September 29)
Join us for CADA/BC Dance Response w/DanceHouse following the performance…
Through their daring, athletic movement and integration of classical technique into contemporary and popular forms, the dancers of Cedar Lake take audiences on a choreographic journey that explores the infinite possibilities of movement and multimedia. The company's emphasis on commissioning new works from the hottest choreographers on the planet has made it one of the most exciting dance ensembles working today.
These performances include three works: Violet Kid by DanceHouse favourite Hofesh Shechter, Tuplet byAlexander Ekman, and Crystal Pite's Grace Engine; repertoire that shows off the company's downtown edge and personality as featured in the film The Adjustment Bureau.