Out of Character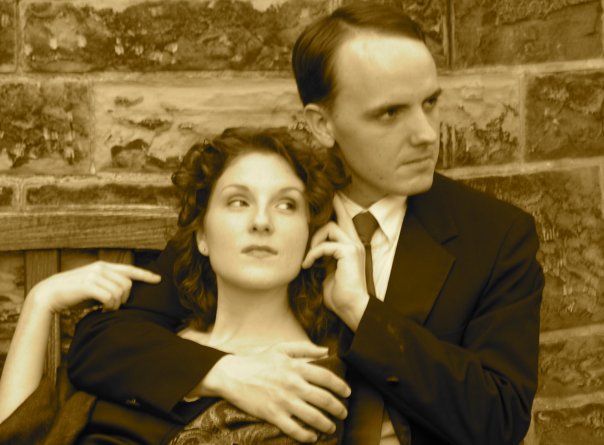 In the Moment Theatre is back at it, following up their 2005 Fringe show _Shadow Court_ with further unabashed geekery in *Out of Character*. Delving into the mysterious and bizarre world of LARPing (Live Action Roleplaying, for the non-geeks), the play foregoes easy humour at the expense of these social outcasts and delivers a surprisingly poignant love story.
Utilizing the prevailing themes of storytelling and reality inherent in such a topic, the narrative is creatively layered and touches on how we all shape the world around us in the creating – and retelling of – our own stories.
A powerful cast flow in and out of their characterizations, with each player donning the mantle of both their 'real' persona and the 'shadow' one, a fantasy identity created to exist in an imaginary world of intrigue and deception. Adrianna Prosser and Leeman Kessler have real chemistry as Dana and Nick, the duo who find themselves lost in the blurred line between their fictional romance and a real affair. The Cat's Eye Lounge is used creatively as the performance space while period costumes lend an added dimension to the constructed illusions of the story.
I admit that an open mind to the world of geeky subcultures is probably a must to really embrace this show, but the pseudo-noir undertones and strong emotional performances make it well worth the risk.
_Out of Character continues until July 12th as part of this year's Toronto Fringe Festival. For more information LARP this_ "way":http://www.fringetoronto.com/fringe09/indoorBYOV_listings.html#O
By Ryan West