Word Wear: back in fine fashion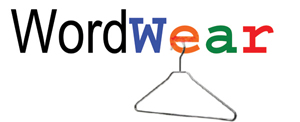 Theatre Terrific is back this year in its usual "fringe of the Fringe" venue at the gym in the Vancouver Japanese United Church out on Victoria Street. They are Western Canada's oldest theatre company for artists with disabilities, and they smartly take advantage of the Fringe to expose their work to audiences that are as yet unaware of it. Which is good, because TT offers an entirely unique and quite special theatrical experience.
This year's offering is on the lighter side compared to years past. TT plays are built in collaboration with the company, and tend to be message-driven; fare like the well-received Ugly from a few years ago which spoke about being different and ignored, and last year's All Sorts, which dealt with community and acceptance. Word Wear is essentially an examination of what our choice in clothing reveals about ourselves, and how this is influenced by society and the company we keep.
The play is well suited to this space, it's clear when we walk in and take a very Milan front-row seat to the catwalk that we're guests at a fashion show. I liked that the play started with no fanfare or dramatic lighting changes, we are introduced to the cast one or two at a time as the stage crew start setting up for the show and the models begin to arrive. The pacing could have been brisker here to get us into the thick of the story, but it was good to get to know each individual character, each of them entirely unique and imaginatively drawn. And mighty hilarious, I might add, this show has its tongue planted firmly in cheek. Soksann McNamee as Jerry the Stage Manager and Jake Anthony as a take-charge model named Jack were standout comedians.
The entrance of the villain of the piece, the tyrannical Fashion Designer Madam Peabody (Lianne Crowe, enjoying every second of her turn as a baddie), shifts the light mood into darker territory. Together with her Waylon Smithers-type lackey Marcel (Danny MacLean, perfectly cast), it is clear that she holds the fate – as well as the fashion sense – of our team in her tight fist. She draws the proverbial last straw when she fires the loveable upstart Bear (Daryl Dickson), and the crew decides it's time to take a stand.
The message of Word Wear; that "your clothes are your words, you wear them to tell us who you are", may be a little on the frothy side, but it sets up ample opportunity for laughs, and the TT crews finds them all over the place, especially on the outrageous costume side of things. You can literally feel the fun it was putting this piece together, and the joy that these actors pour into their work is soul-satisfying. Artistic Director Susanna Uchatius spoke after the show about the BC arts funding cuts, encouraging us to get involved in their reversal and assuring us that TT had their three-year agreement restored. Which is a relief, because this company deserves to be around for a long, long time.
Want show information? Take a turn on the catwalk here.
Have you seen this show? Tell us your thoughts below.
By Simon Ogden