The War of 1812: Historical Accuracy is Overrated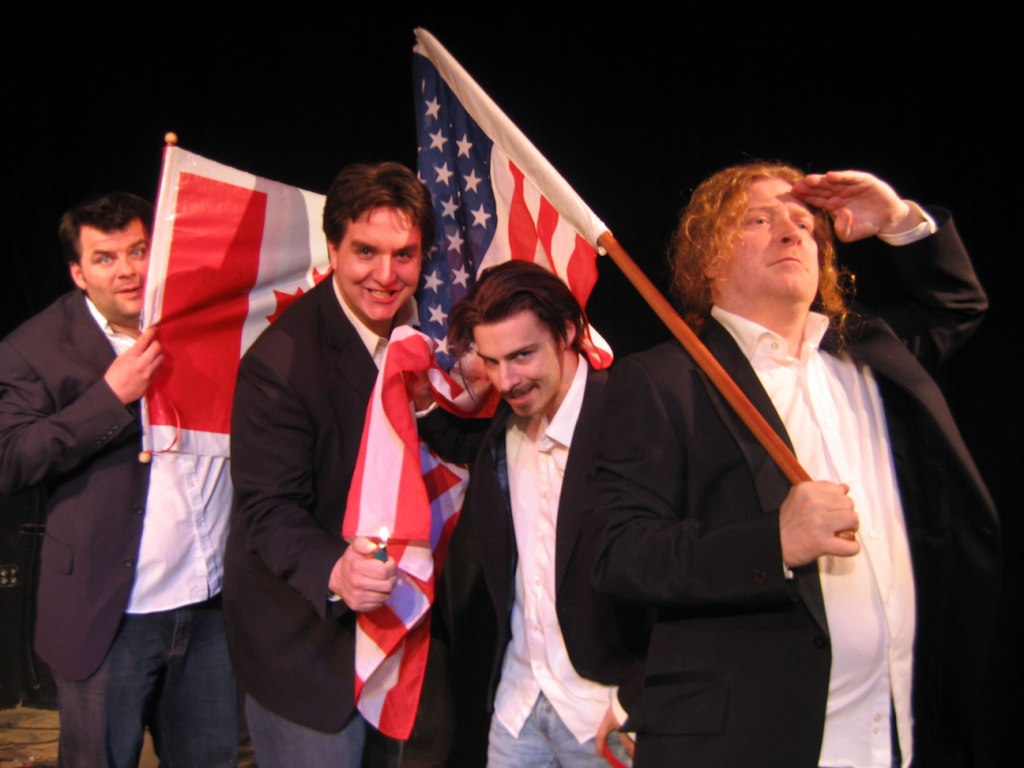 Victoria: Join Pierre Berton and a cynical eighth-grade student on their wild ride to the past in this side-splitting remount of a Fringe bestseller.
Victoria's "comedic supergroup" Random Selection of Chairs did some work on this old favourite, trimming fat and replacing cultural references with ones more current in their lyrics to the song that closes the play ("No Hockey Night in Canada/No BC HST") and  in their script. Morgan Cranny, Wes Borg, Rod Peter Jr. and the wonderful Michael Delamont—all household names in Victoria theatre and improv—kill their roles and prove their talent at improvising whenever things go wrong (" . . . and I remembered my prop!").
Although transitions could have been quicker and some dialogue was hard to hear because of the audience's non-stop laughter (is that a criticism?), this group of men was clearly having a great time onstage, poking fun at each other, playing with props and interacting with their adoring audience.
For showtime information go here.
By Jessica Salloum