The War of 1812: Canadian history like you've never seen it before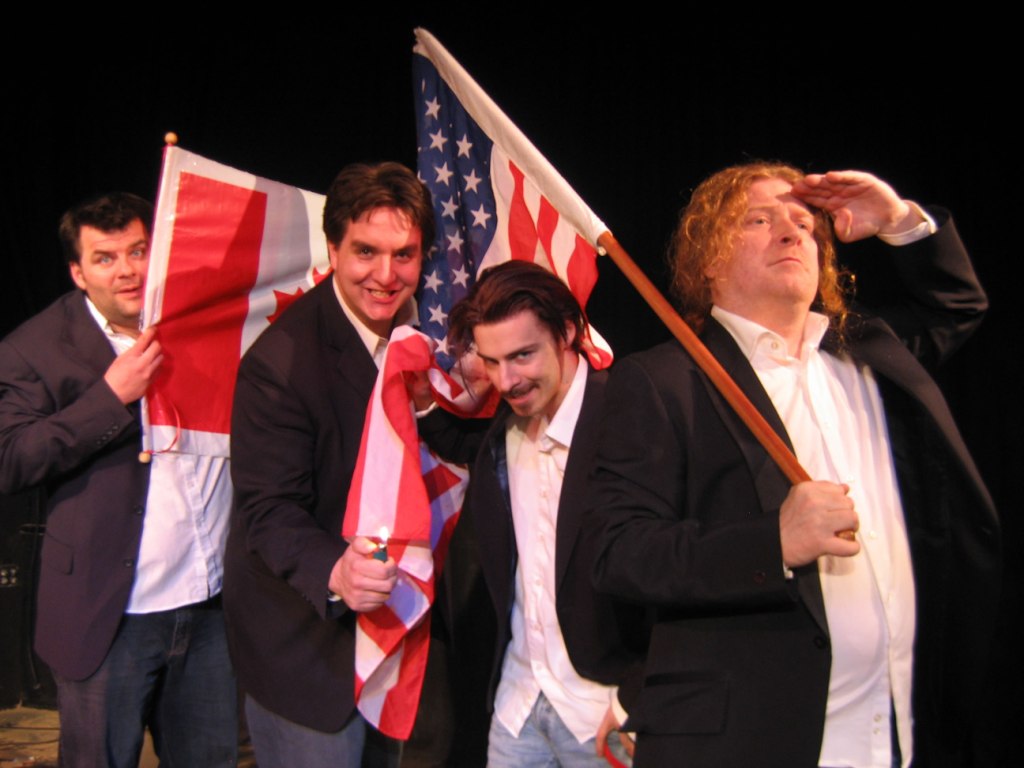 Synopsis: A Canadian student is kidnapped by Pierre Berton in a magic canoe, and taken back in time for a lesson in history. Hilarity ensues.
Originally performed by Edmonton's "Three Dead Trolls in a Baggie", and brought back to life in Victoria last April by "A Random Selection of Chairs", this bizarre piece of Canadiana has risen once again to amuse, edify, and yes, even attack its audience. But mostly amuse.
It helps that the "Random Selection" cast is made up of Rod Peter Jr., Morgan Cranny, Wes Borg, and Michael Delamont - four of the funniest men in Victoria. Not to mention the disembodied (and yet real) voice of uber-Canadian Pierre Berton. It's good to know that a local Fringe production can kick this much ass.
Originally scheduled to play at Vic High, just in time for "back to school", 1812 had a last minute venue change to St. Ann's Academy (835 Humboldt) - a smaller venue that is actually a better location to see this show. Starting late in the Fringe due to scheduling complications, The War of 1812 has had no trouble finding an audience, and word of mouth will ensure that it has a very successful run. The advantage of a BYOV (Bring Your Own Venue) Fringe production is that 1812 will be running every night (8pm) for the rest of the Fringe.
But don't leave it to the last minute to get your tickets, these boys will be packing the house.
Charge!
 
For showtime information go here.
By Paul McKinnon