Virtual Solitaire: A Game Effort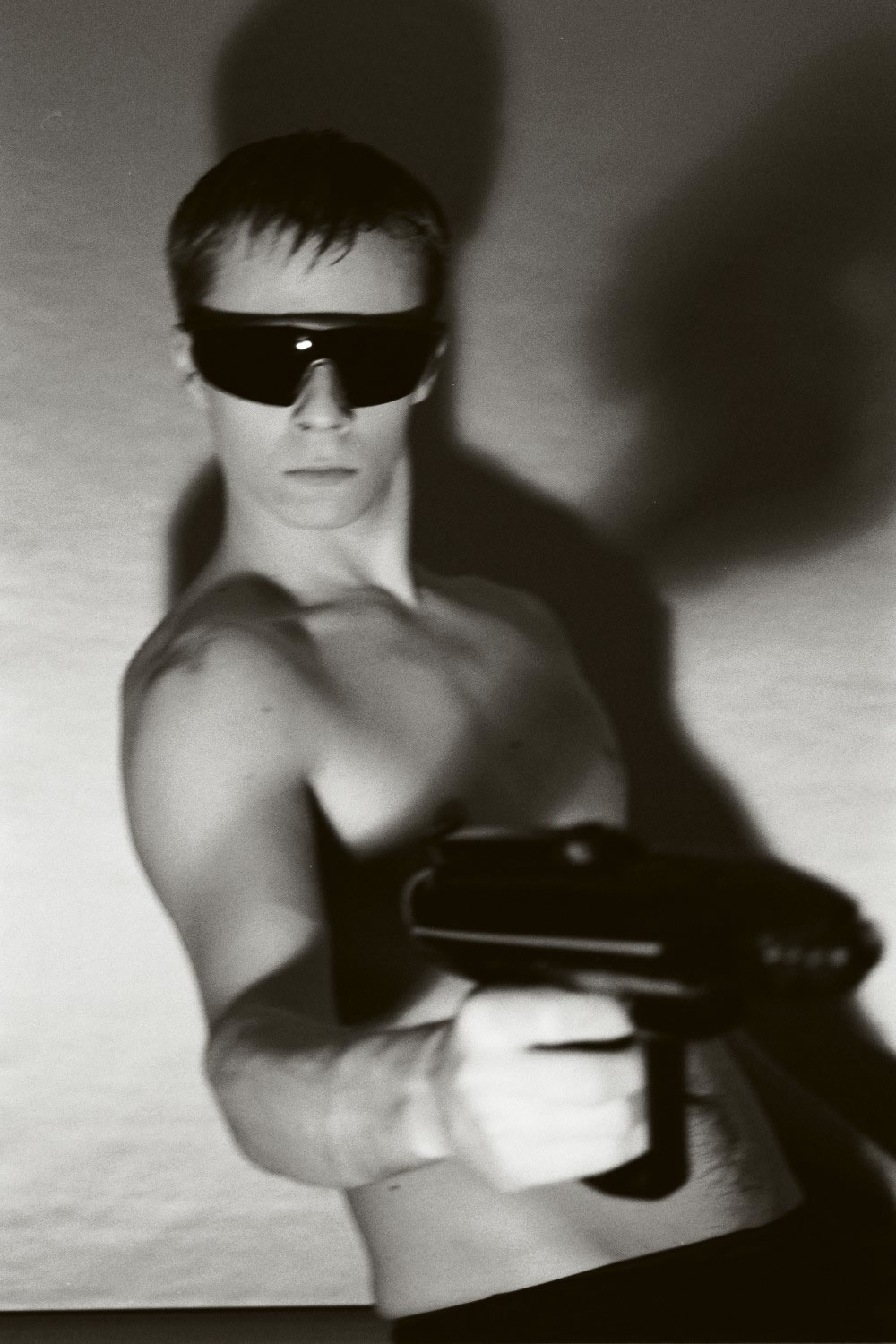 Victoria: If this is the future, count me out. Vancouver's Darren Boquist tackles Dawson Nichols' 2000 hit solo show about a computer gamer, Nathan, who becomes trapped in a virtual reality program he was inserted into to calibrate emotional response; a murder mystery provides the set-up while poor Nathan's mind and memories manifest in the virtual software. Confused? Add an onslaught of incomprehensible cyber-speak and a tornado of 20-plus characters and you have a show you may not understand, but one you'll tell your friends about.
Boquist deserves accolades for doing what must feel like a triathalon with multiple personality disorder. He must have espresso for blood as he becomes more than two handfuls of characters—all completely distinct through expert use of specific dialogue, accents, physicality and emotions—transforming from a nasally, hunchbacked scientist to a spasmodic, young gamer freak to an old man contemplating at an invisible desk, amongst others. Fortunately, each character is clearly distinguishable from the rest and can be easily followed. That's amazing in itself, but add the fact that Boquist transitions through them in mere seconds and you'll have an idea of the sheer talent demonstrated here.
That said, his performance wouldn't be what it is without the synchronicity of the technical crew. While simply dressed for Wood Hall, Solitaire's lighting morphs the stage into Matrix-like virtual worlds and scientific control centres before returning to "real life." A strobe light mixes with computer-driven sound effects to create glitches that tear Nathan into characters, and characters through other environments, with each glitch making you feel for the protagonist as he spasms to these slashes of sound and light.
At 90 minutes, this is a long show and you'll feel it. There's a digital whirlwind on stage from beginning to end, so it's easy to get lost and confused. (At times, I felt just as disoriented as Nathan, if not more so.) Be warned: it takes time to get your bearings and really get into this show. The onslaught of cyber-speak is lingo I've certainly never heard in my years of sci-fi fandom, a combination of A Clockwork Orange and Neuromancer, with language so difficult to grasp that it's easy to just give up trying to follow it. And while Boquist twirls and yammers through it seamlessly, there is a definite disconnection between the actor and his audience; as a solo show, it's hard to keep full attention for such a long period without a connection between actor/character and audience. (And the convoluted plot doesn't help.) Mostly, I felt like I was watching a televised hurricane, but desperately wanting to be sucked in.
In the end, the show's theme of loneliness and coping with our psyche will reach out to those audience members who are immersed in Nathan's tale. While it lacks in story and connection, Virtual Solitaire excels as a solo performance that's truly out of this world.
For showtime information go
here
.
By James Roxby