Vancouver Fringe 2016 - So Many Shows!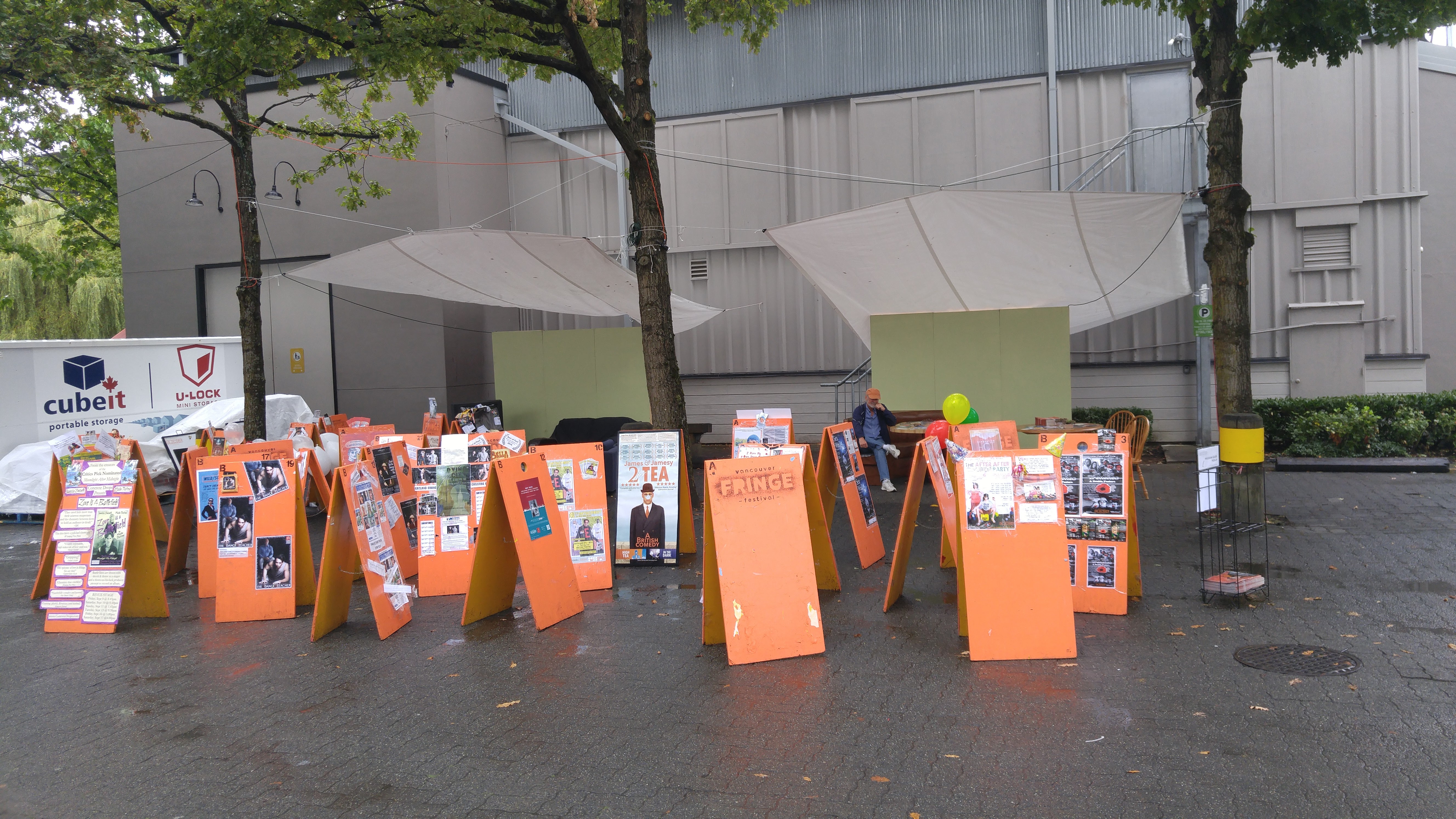 Today I went down to Granville Island to the newly opened Fringe Box Office!
I parked near Arts Umbrella and popped in to see a friend - she wasn't available, but I noticed a Fringe rehearsal in full swing just off the lobby. Also, one of the staff members offered me a postcard for his upcoming Fringe show - Just Watch Me: a Trudeau Rock Musical (which apparently was well reviewed by PLANK Magazine last year because the postcard featured a quote from one of our 2015 Fringe review team members).
When I arrived at the box office at 3:50 pm, I was the only person in sight and the box office staff told me they weren't open yet!
So I decided to go and peruse the sandwich boards and I can tell you that some were very impressive (you should definitely check them out if you're down on the Island).
I must have gotten distracted with all the shows, because when I returned to the box office about 15 minutes later, there was a line-up out the door and I had to wait with everyone else! 
Luckily, I ran into Eric Rhys Miller of The Only Animal who told me about the process of creating Generation HOT. He explained the process was a mentorship for youth/emerging artists to create new short works which will be performed at Vancouver Fringe 2016. Their theme, you ask? Responding to climate change - get it? Generation HOT? This year, all the artists involved are doing their first-ever Fringe shows - which is kind of exciting, if you think about it! 
Check out the sandwich boards for Just Watch Me and Generation HOT below: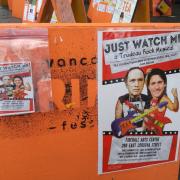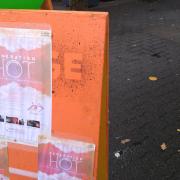 By Allyson McGrane