Uncalled For presents Today Is All Your Birthdays: Quite The Present!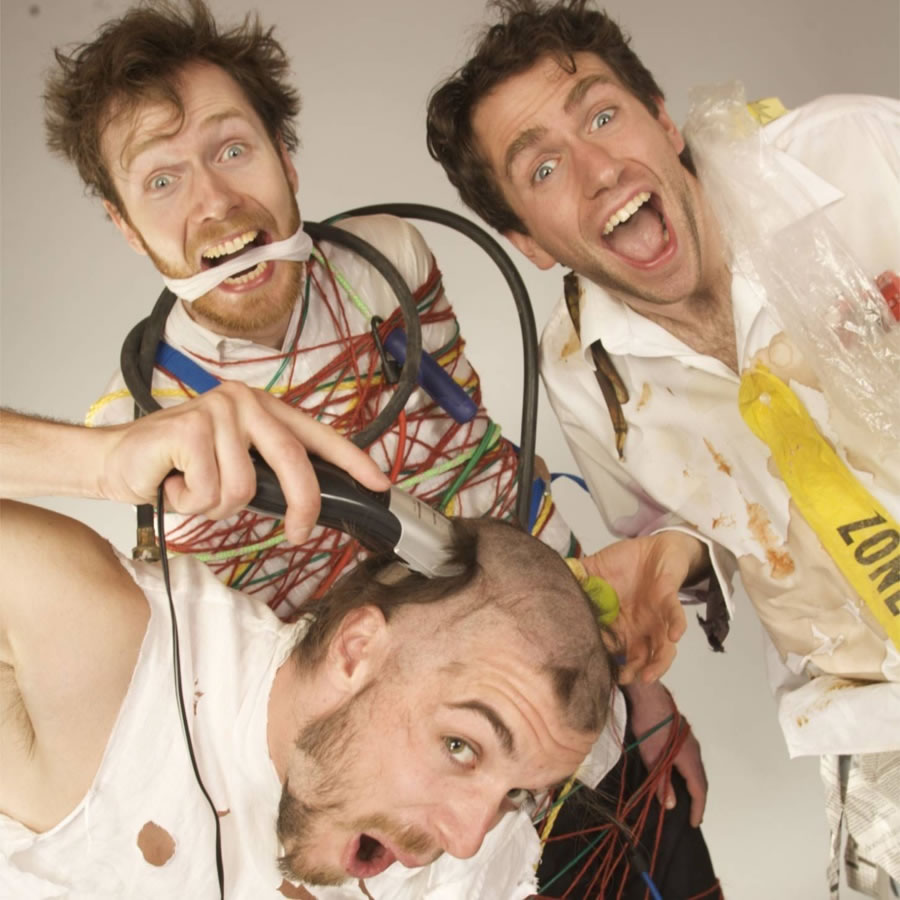 With lots of shows left to see and so few to see them in, I knew that I had to catch this acclaimed sketch-com act from Montreal.  You've only got one more show to do it - and I'd suggest you put it on your Sunday "to do" list.
The troupe is made up of several members but only two made the trek to Victoria.  What they have brought is a tightly-knit, well-crafted story that is as cerebral as they come when it comes to sketch comedy.  They proudly mentioned their improv background at the Fringe Club the night before, and this show seems to have evolved from one (or more) of the Harolds they may have performed - otherwise they are either very, very crafty or very,very warped.
Today Is All Your Birthdays takes the audience (that may or may not be there) through a series of events (that may or may not occur) thanks to a rift in the space/time continuum.  This journey explores aging, evolution, desires, emotions and  bizarre cosmic adventures - all wrapped up and woven into a tight, neat little package.  The ever/never present audience is brought into the fray on occasion, and the energy level of the performance is robust to say the least.  These guys take the term "equal parts inspiration and perspiration" quite literally.
The flow of the piece is astonishing, considering how offbeat the material and how diverse each vignette is.  Transitions are innovative and seamless (always a challenge with sketch), the set is sparse and their costuming consists of canvas shoes and coveralls.  The sheer physicality of the performance is filled with facial exaggeration and feats of strength that round out a top-notch show.
Should you see their Victoria Fringe debut?  I'd say Uncalled For is "completely necessary."
 
For showtime information go here.
By Mike Vardy