TranCanada '69: A Musical Trip to a Local TV Station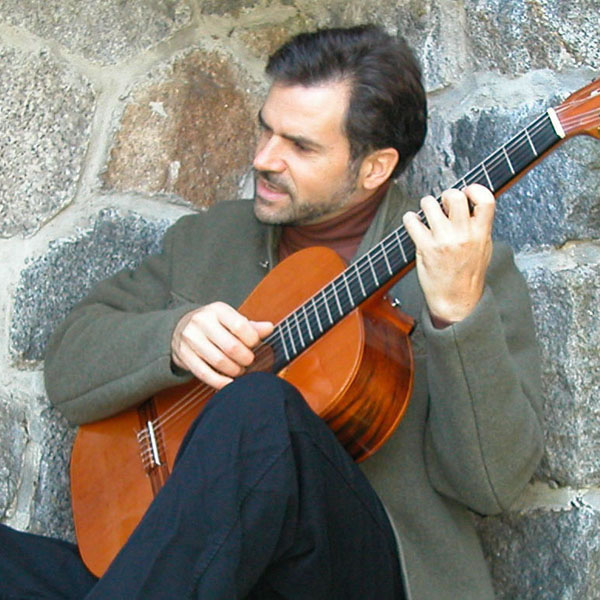 Victoria: Fresh from nabbing Winnipeg Fringe's Best of Fest, Colin Godbout's "musical trip to a magical time" should entertain anybody vulnerable to summer of '69 nostalgia.
Victoria musician Godbout, paying homage to the usual heroes—Leonard Cohen, Joni Mitchell, Gordon Lightfoot, to name a few—is at his best when he performs his guitar interpretations of classic piano hits by Glenn Gould and Oscar Petersen.
While we're grateful to A Channel for providing a fine last-minute venue, it is in part to blame for the performance's decidedly un-sexy atmosphere; after all, my idea of a night of folksy jazz is best suited to low lighting and a glass of something red. Still, Godbout, an incredible guitarist, manages to create a mood and ties his songs very loosely together with an east-to-west train ride narrative before anyone doubts his right to perform at a theatre festival.
The issue with this show is that, while diversity is and should be appreciated at the Fringe, Godbout's attempt at a narrative just isn't enough to elevate TransCanada to theatre status. The result is that it may divide the audience into two groups: the group that experienced 1969 in Canada, knows the words to all of the songs and wants to be transported back and the group that, while acknowledging Godbout's talent, wonders whether this belongs in the Fringe.
If you're part of the former group, then TransCanada '69's cross-country journey on a six-string will delight you. If not, well, it's never a bad thing to see a proficient musician play great songs.
For more information go here.
 
By Jessica Salloum