Sketch Ya Later - They Have a Cow Costume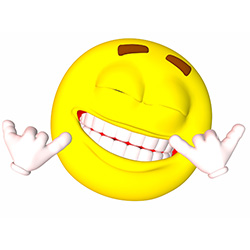 Surprise – it's all sketches! They sketched before, they sketch now, and if you are smart, you will get a ticket and they will Sketch Ya Later!
It all starts with a video of Elvis and Jesus – are they playing themselves? This improbable pairing, even "In the Guetto" is unexpected.
I couldn't tell you who the leader or star of Huskey Guy Productions is, the performers work together to share the spotlight and laughter. And there is laughter.  Let me cut to the chase: it's all about reversals, perspectives and rewarding surprises. The troupe members work together and bounce off each other in very creative ways. They take the ordinary (except for Elvis and Jesus) and have them do extraordinarily funny things. And if you encounter a sketch that doesn't tickle you, just wait a minute – it's very fast-paced and they will be on to something more to your taste soon.
Dave Evenson, Andrew Huzar, Maryth Gilroy, Jason Broadfoot and Sidika Larbes are great sketch actors – they can play subtle and silly equally well.
They had great outfits, including a cow costume, and they made use of the Cultch and its video screen.
If you want to be tickled and teased, these are the folks for you.
By Randall MacKinnon