Roger Waters' The Wall Live: timeless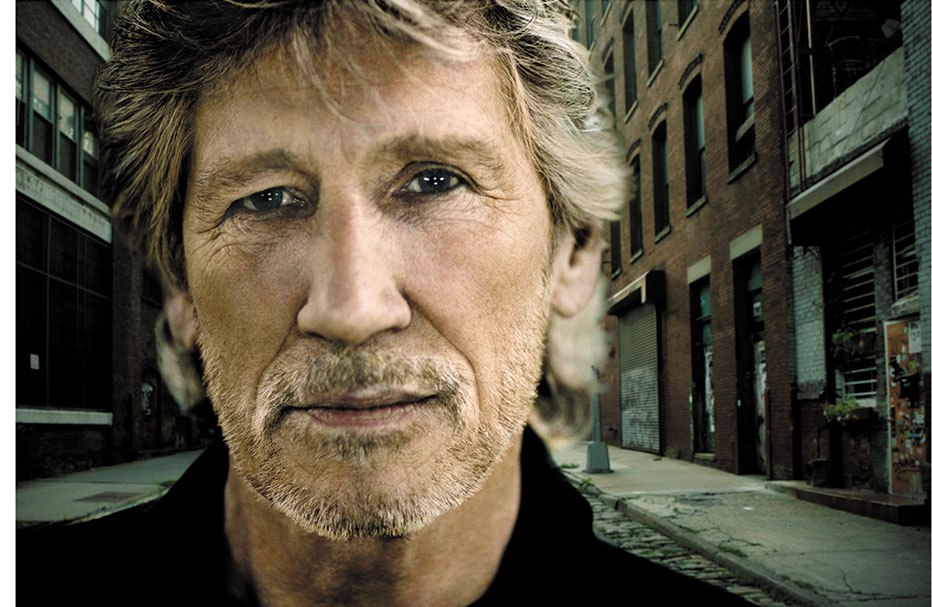 Roger Waters is no lion in winter. The creative powerhouse behind legendary English rock band Pink Floyd has recently returned to the road, not to rehash old chestnuts for greying fans, but rather to present packed stadiums with a brilliant redux version of The Wall. Waters launched his tour at Toronto's Air Canada Centre, and will hit Buffalo, Ottawa, Montreal, Vancouver, as well as many other major cities over the coming months.
If Dark Side of the Moon is Pink Floyd's rock symphony, then The Wall is without question their opera. Originally inspired by Waters' increasing sense of alienation between himself and his fans, The Wall eventually emerged as an epic and narrative-heavy double album marked by self expression and self reflection, touching on, among other things, a fatherless childhood, a psychologically stressful upbringing, a dissolved marriage, a distrust of authority, and a questioning of society's values. Musically speaking it was also a departure from Dark Side of the Moon's elegant psychedelia and a distinct move towards an intelligently abrasive and searing sound scape.
As famous as the album itself, was the 1980 live tour which set a new standard for conceptual live rock performances. Giant inflatable puppets, hidden sets, surreal animated segments by Gerald Scarfe, and a mammoth white brick wall erected during each performance were all iconic hallmarks of the concert. Twenty years on, Waters has obviously not lost his sense of spectacle or his desire to wow audiences. This latest version of The Wall retains all the elements that made the original production so memorable while embracing new technologies and contemporary messages.
The evening opens modestly with a hobo (which may or may not have been Waters in costume) pushing a shopping cart around the ground level sporting a sign reading "What's wrong with people?" After the hobo disappears backstage the concert begins in earnest, erupting with the powerful opening number "In the Flesh?" accompanied by a delightfully obscene quantity of pyrotechnics. Fireworks are however only one of many baubles on display; six high definition digital projectors create seamless tableaus across the white surface of the slowly growing wall, Scarfe's animations have been updated and enhanced, new 3-D graphics create some impressive optical illusions, and all the inflatables are back too - including the fan-favourite flying pig which is now a free floating dirigible blimp.
This is not to say that the piece has veered into the frothy or superficial. In addition to the flashy new technology on display, there is a marked increase in serious thematic content. Although The Wall may have originated as an eminently personal and introspective project for Waters, it has evolved into a much broader work resonating with peoples and causes the world over (including two Iranian born brothers and musicians who notably adapted "Another Brick in the Wall Part II" - with Water's blessing - into an anthem for the pro-democracy movement in Iran). Waters has embraced this evolution, as well as his own pointed progressive world-view, and infused the production with them. Gentle, and not so gentle jabs at warmongering, consumerism, and the post-9/11 culture of surveillance are delivered visually in tandem with fitting songs. Two of the most powerful examples are also two of the simplest and come back to back during the songs "Vera" and "Bring the Boys Back Home"; Youtube videos of soldiers returning from combat overseas being reunited with their children dominate the landscape are followed by a truly poignant quote on the cost of war by Dwight Eisenhower painted in giant scrolling text.
Those more concerned with the music than the theatrical elements of the show would not be disappointed either. Waters' backup band is considerably larger than the quartet that was Pink Floyd, allowing him to create a nearly pitch perfect recreation of the studio recording in a live setting. In fact if there is a solitary complaint that can be levelled at the new production, it is that the music is so close to the album that some of the mystique and never-the-same-way-twice-ness of the quintessential concert experience is lost.
Having said that, this version of The Wall is still no less than a modern masterpiece, and proof that Waters' music and vision has the staying power than so often separates the timely from the timeless.
By Justin Haigh