Return to Dragonland: plank reviewer nearly comes to blows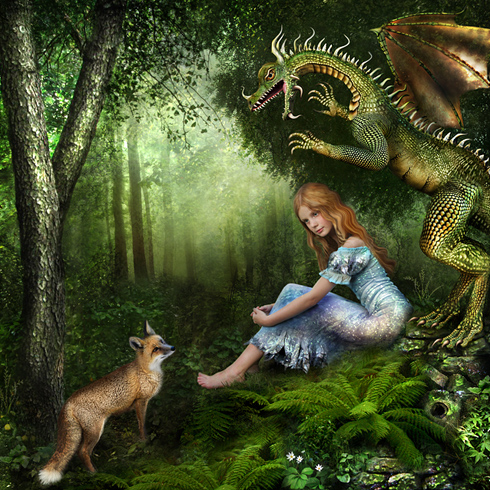 Do you like dragons? Me neither. Well, what about toys and free stuff and funny voices and a real live dragon? Okay. That sounds pretty cool, right?  Especially if you're under ten.
Jacques Lalonde is an exuberant performer, he wore a vibrant dragon t-shirt, of course, and is excellent at engaging children. There were a few snotty whimpers, but none of them seemed related to Lalonde's performance. Kids happily sang along, clapped, roared and giggled throughout the performance. They cheered while he displayed and discussed his extensive dragon collection, including stuffed toys, masks, decorative dragon sculptures and a variety of puppets. He clearly has a passion for dragons and isn't ashamed to show it off. Anyone who collects or has a particular obsession should take heart.
Lalonde has a charming repertoire of song and stories about dragons, one involving a very important lesson on dental hygiene that – had I been in his audience as a child - would have saved me having to endure three root canals. Lots of clapping and singing along accompanied his performance. If I have a criticism it would be that his non-dragon songs didn't seem quite as strong, but hey, he did have a lengthy one about farts, so I can't really quibble. Comedy gold for the young and old.
Every child's eyes bugged out (oddly enough just like a lizard's) when Lalonde's friend produced a living, breathing dragon and allowed them all to touch and hold his pet. I fought myself to stay seated and let the children have at it. Who doesn't want to check out a cool lizard?
And finally he gave out prizes! Every child had at least one new treasure to take him with him or her. I almost fought a little girl over a ceramic cat reading a book in a field, but I digress.
I didn't realize that I'd caught the final performance of Return to Dragonland, but if you want to see more of what Lalonde and his dragon friends are all about you can check out Club Dragonland.
Did you see the show? Are you the girl that ended up with the ceramic cat? Let us know below.
By Dina Del Bucchia