Oh (It Is Love): too many genres, too little time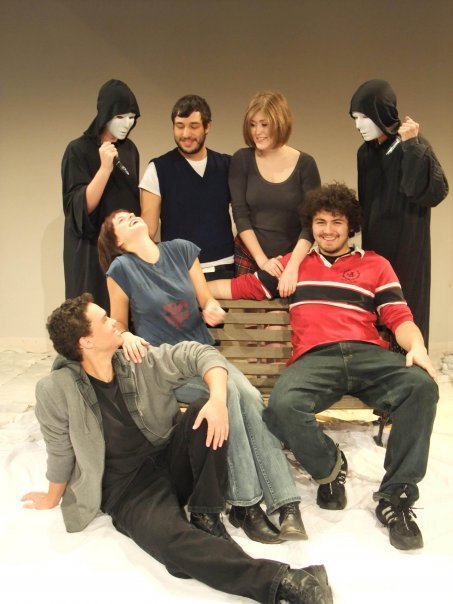 Five high school friends are stalked by two masked killers in this thematically confusing tribute to slasher films from Desk Rabbit Productions. Though I'm generally a fan of genre work on the stage, Oh (It Is Love) doesn't seem entirely certain which genre it's meant to fall under, wobbling unsteadily through bouts of comedy, romance, coming of age and, of course, horror. Far too much to try to cram into a feature film, let alone a one hour Fringe play.
The manically unstable tone and convoluted character relationships make it difficult to engage with the story on any level, just as it's a stretch to care when characters are murdered after fifteen minutes of stage time. The whole offering felt like the output of a high school drama class with an afternoon to cobble together a story and less time to rehearse it. Some charm is to be found in a mass murder tango number between the lovelorn murderers, though it doesn't quite replace an otherwise absent motive.
Oh (It is Love) is part of this year's Toronto Fringe Festival and continues until July 11. For more information slash your way here.
By Ryan West