The Odd Couple - back for you this fall at Soulpepper!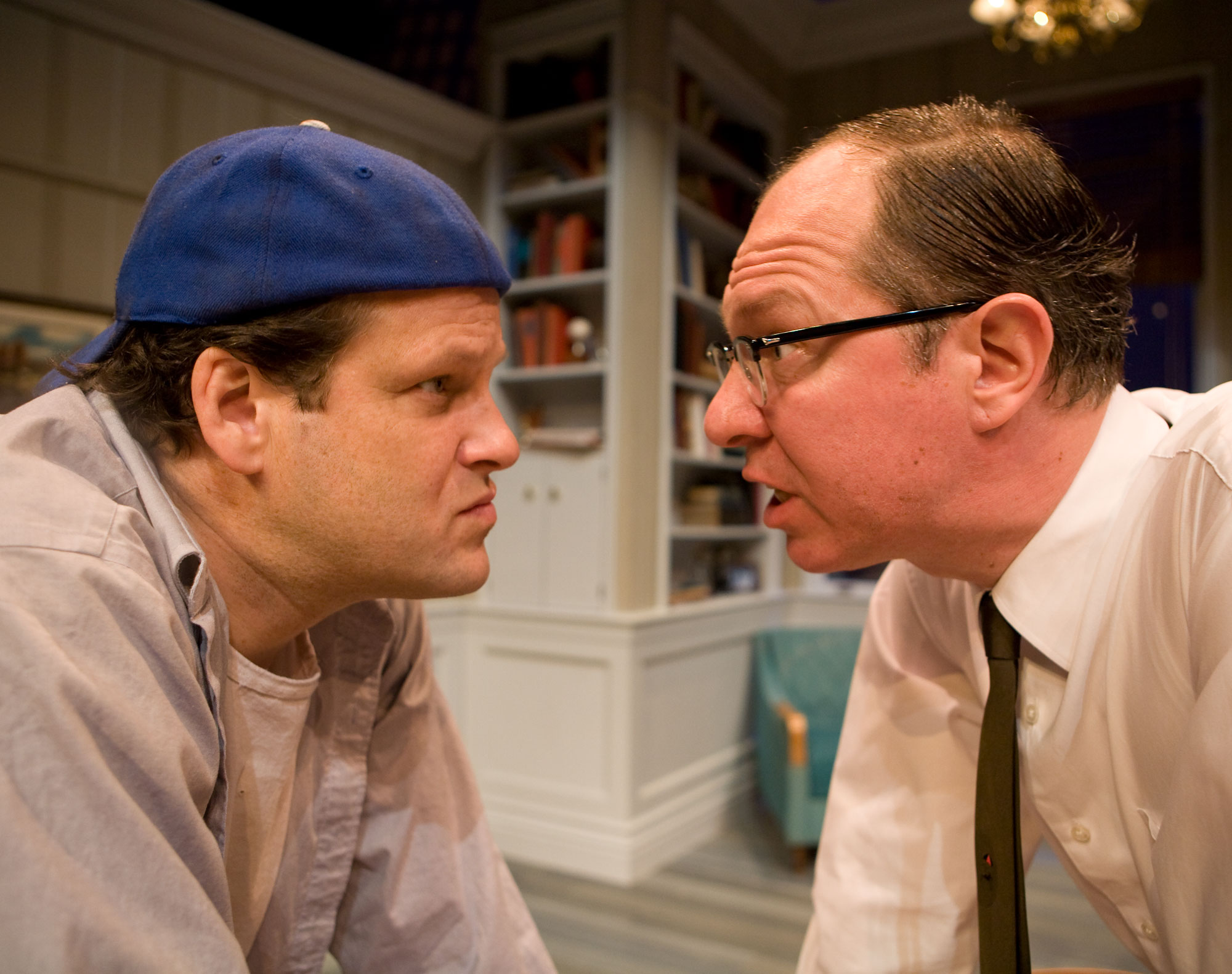 Why can't we just get along? It's a question that seems to resonate loudly these days; whether it be an apt mantra in the ongoing struggle for peace between Israel and Palestine, a rallying cry for American moderates exhausted by bipartisan bickering in the chambers of congress, or more locally, the defining premise of a damn fine stage comedy presented by Soulpepper Theatre. Imbalanced comparisons aside...
Neil Simon has long been lauded as one of the great comedic playwrights of the last century, and with good reason. He cut his teeth in early television as a writer for Sid Caesar's Show of Shows along with other now-comedy legends like Woody Allen, Mel Brooks, and Carl Reiner, but rose to true stardom as a playwright in the early sixties. His best known work, the 1965 Tony Award winning The Odd Couple, is perhaps the quintessential personality clash comedy - pervasive to the point that the term "odd couple" has become part of our regular lexicon used to describe any peculiar pairing.
Inspired by a chapter borrowed from his brother's life, Simon's play centres on the relationship between two diametrically different men cohabiting the same New York apartment. When Felix (Diego Matamoros), a neurotic neat freak and professional wet blanket, is asked for a divorce by his wife, the depressing news leads him to a half-hearted suicide attempt. Oscar (Albert Schultz), his slovenly and rough around the edges bachelor buddy, offers to take Felix under his wing and into his apartment as a roommate until Felix is back on his feet. Felix takes to cleaning up Oscar's filthy apartment more so than his own shattered life, leaving the hygienically lackadaisical sports writer feeling like a guest in his own (now spic and span) home. It's not long before the petty differences erupt into full blown arguments worthy of an old married couple, and the 'marital' tensions threaten to dissolve the friendship entirely.
Simon's script is a fast-paced barrage of one liners and snappy dialogue that, despite its overwhelming wit and speed, never feels overwritten or impossibly polished. At the heart of it is a tale of two men who are faced with their imperfections, fears, regrets, and limitations. In this day and age, there is nothing remarkable about that, but think of the perceived ideal of middle-class masculinity in the mid 60s - that of the infallible square-jawed breadwinner - and one can appreciate how scenes of men openly talking about his emotions and weaknesses would have been progressive and forward thinking for the era.
Soulpepper has brought its 2008 production of the work back to the stage, directed by Stuart Hughes and featuring a reliable cast of Soulpepper's repertory players in secondary roles. Anyone who cannot think of The Odd Couple without envisioning Walter Matthau and Jack Lemon (the stars of the classic film version) will appreciate the fact that Hughes and the cast have made the production their own, while staying true to the spirit of the source material.
Hughes guides the production with a deft hand, adding a good quantity of physical and visual humour - such as the unforgettable image of a fork and plate glued together by a neglected and week-old meal - to complement the verbal jokes, none of which miss the mark due to poor timing. His blocking is lively but always seamlessly motivated, and his cast make full use of set designer Lorenzo Savoini's convincing New York tenement mockup.
Schultz is well cast as Oscar, the portly man-child, and chooses (admirably) to imbue him with a great deal of charisma and enthusiasm. However, it is Matamoros who steals the show as Felix, fleshing out the chinless wimp with delightful touches like irritating nasal trills and an evocatively limp physical presence, and portraying his character's seesawing self-assuredness (or lack thereof) with believability. A supporting cast comprised of Derek Boyes, Kevin Bundy, Oliver Dennis, Raquel Duffy, Michael Hanrahan, and Michelle Monteith, also deserve mention for their perfectly in-synch performances.
By Justin Haigh