Never Again: you had to be there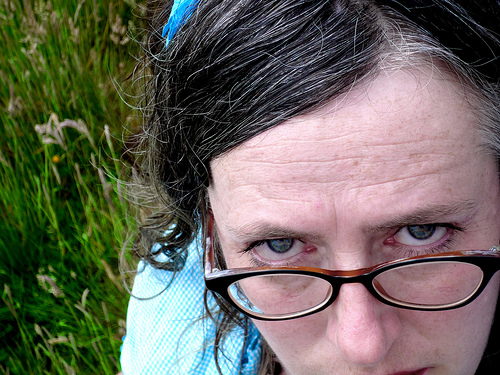 You know that when a show starts with the performer drinking her own urine and chewing on tin foil that you're going to be in for a bit of a ride.
Mind you she did offer audience members powdered mini-donuts and shots of Jack Daniels before the show even began.
It must be J. McLaughlin.
Never Again is the "final transmission" - the fourth part of a trilogy (yes, yes, I know) that has seen McLaughlin spill her guts (and other bodily fluids) over the years at Victoria's Uno Fest.
She was in fine audience-manipulation mode for this baby. Monday Magazine's 2010 "Most Promising Artist" (although by my count McLaughlin has been her own little multi-media factory for three decades now) delivered the goods, and then some, in a way only J. McLaughlin can.
And at the end of the evening she handed out actual vials of her own tears as we were walking out the door.
Like the title of her work indicated, Never Again was a one off -never, thank God, to be repeated again. You had to be there.
Never Again is part of the Uno Fest. No remaining performances but you can go here to find out more.
By Paul McKinnon