The Most Honest Man in the World - Honestly Lacking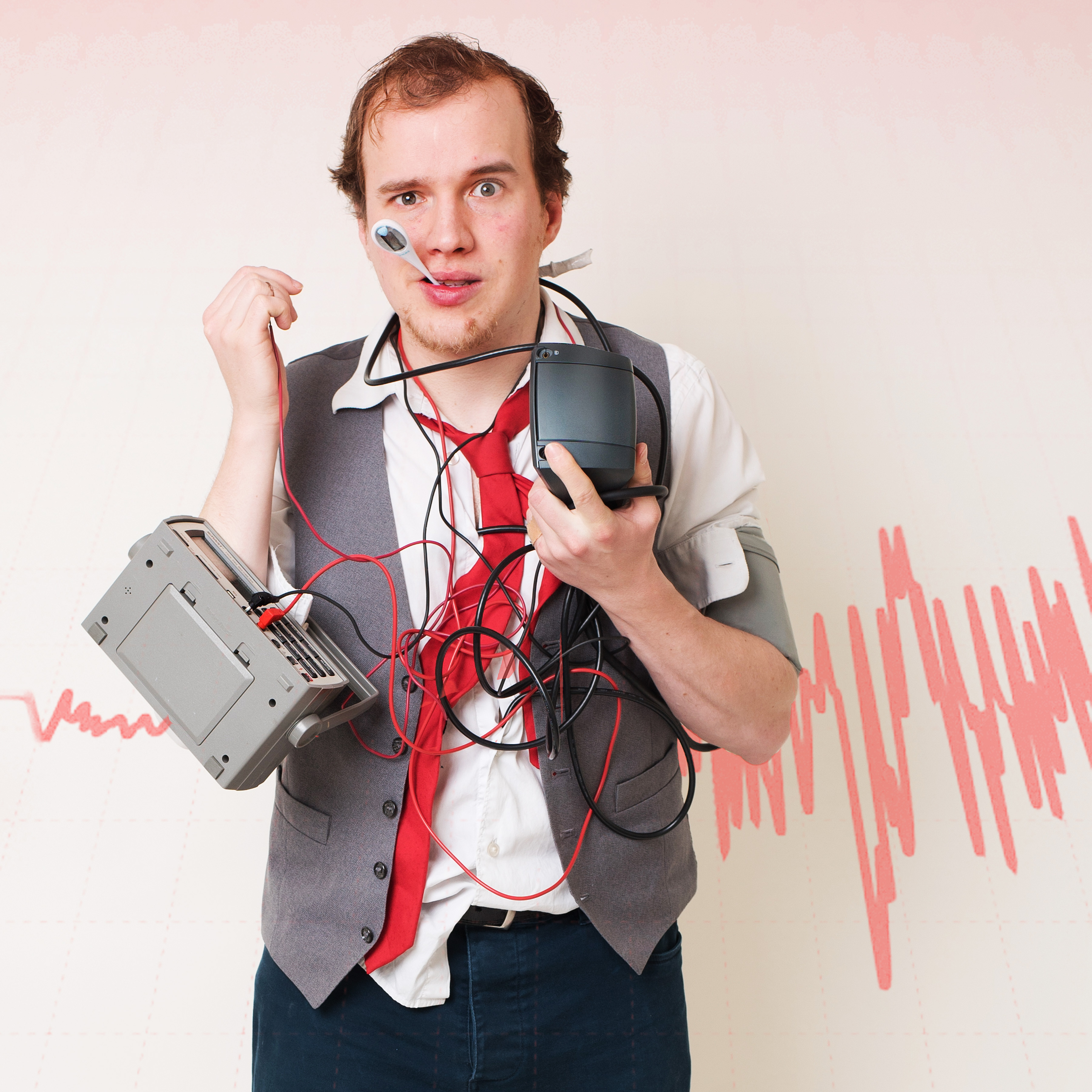 Andrew Wade is an award winning playwright and graduate of the University of Victoria who claims to be The Most Honest Man in the World. His obsession with honesty has led him to create this unscripted show.
He has creatively crafted his own version of a lie detector which he explains to us in great detail and has his stage set with evidence from his life: notes, poetry, other assorted items from his past to enhance his storytelling. Wade utilizes cue cards to spark real memories and tells us stories of his life experiences as they come to his consciousness in that moment, so each show will be different and fresh.
I think it's very brave of him to do that. He's a likeable guy who is clearly talented. But honestly, I wanted to like this show more than I did. There are some great elements there. His concept is interesting and his stories are personal. The vulnerability and delight expressed were raw and 'honest'. In expressing his truth Andrew Wade invites us into his private world and into his heart.  The "Let it Go" mini temple is a great touch.
Structurally, I think the show fell flat.  There was a great build near the end that swelled nicely, but then, well… it didn't end. Then I found myself wondering, when is it going to end? There was also a choice made to flick the lights off and on again at different points in the show that didn't add anything and quite frankly was just annoying.   
Andrew Wade is an interesting cat.  This show needs more work, and a director to really make it fly.
By Lori Watt