Metro: sparkles on public transit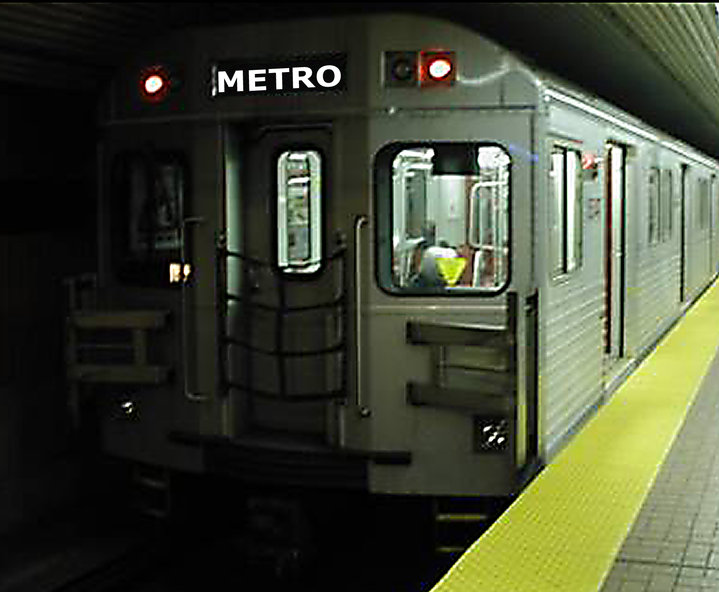 Metro sparkles with vivacity and real experience. It's a dance creation by Linette Doherty that puts a lens on how people interact on public transit. It's funny, touching and uplifting in tone. All that's on top of the dancing, which seamlessly combines ballet, jazz, hip hop, tap and well, everything.  
With music from as many genres as dance styles, the soundtrack carries the pulse of this delightful show. So many beloved artists are on this soundtrack, including K.D. Lang, Digital Underground, Michael Jackson and Celine Dion à la Glee. What could bring more fun to that lineup? Two words. Gary Lucich.  
The whole dance ensemble glows with life and conviction in this group of short stories ranging from a fatal brawl to falling in love with someone you fell asleep on. Doherty's creation provides the stage to spotlight not just her own dramatic skill but also Kyle Kass's hip hop talents, Ashley Brodeur's sweet rhythm and both ensemble dancers' boundless energy. (I thought Anna Ho and Cassie Srutwa might hurt their necks, their heads were bopping so hard.)  
Lucich topped them all. His skill and grace are hard to match, but his expressions are hilarious and enchanting, by turns. Sometimes, he's so cartoonish, he could beat Steve Carell for laughs – in that parallel universe where dancers compete with comedians.  
Metro is part of this year's Toronto Fringe Festival and runs until July 11, 2010. For more information go here or if you prefer travel here.
By Roselyn Kelada-Sedra