The Mad Hatter's Tea Party: Tumble into Fun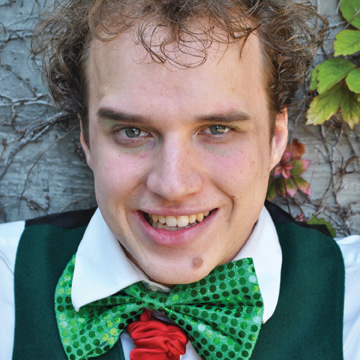 The Mad Hatter's Tea Party is a fast-paced, interactive performance loosely based on Alice in Wonderland.  Playwright and actor Andrew Wade manages to assemble components of the original story into a cohesive tale of the Mad Hatter, whose personal demons drive him to take refuge in the rabbit hole.
The audience is served tea by the Dormouse, takes part in a lively sing along of God Save the Queen (or something similar), witnesses the Mad Hatter being chased by a spoon-spiked Jabberwock, and celebrates everyone's unbirthday.  We also got to scream, shout, and cheer.  It was a lot of fun.  
Andrew Wade is a graduate of the University of Victoria and he recently won first prize in the 2011 Vancouver Young Playwrights competition for The Romantics.  I really enjoyed the enthusiasm and joy that he brought to his performance.  You can see him at Studio 1398.
By Karen Clare