Macbeth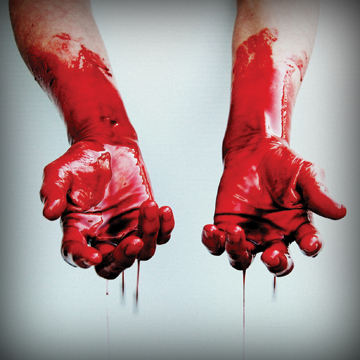 MacBeth is part of the new Drama Works series at The Fringe this year. Increasing the allowable show time for this series from 75 minutes to 120 minutes opens up the availability of published scripts. As well, the Fringe is providing a subsidy to cover royalty fees. There are six plays in the series all being performed at that Cultch's Vancity Culture Lab and all are worth supporting.
So far the shows I have seen as part of this series have been sold out, proving that there is the audience support for dramatic, longer pieces. Such is the case with MacBeth, presented by Crooked Teeth Productions. This production is abridged (100 minutes), liberty is taken with characters and genders are switched for some but the essence and darkness of the story is there.
Both Macbeth and Lady Macbeth's descent to madness and Lady Macbeth's manipulation of her husband's ego are performed with expertise by Nicolas Taggart and Hannah Rose Brearley, respectively. Shout out to Kallie Jean Sorensen as Malcolm whose clarity of Shakespeare's words grant her an ease with the character. The setting of the play is vague and costumes and props seem to be from different eras adding to the timelessness of the theme while still keeping it a part of history. Heightening the presence of madness are the excellent sound effects of murmurs and whispers from Orlana Cope, sound designer. Shakespeare fans will not be disappointed with this version and newbies will have an entertaining introduction to the macabre drama. 
By MJ Ankenman