Little One: no flash in the pan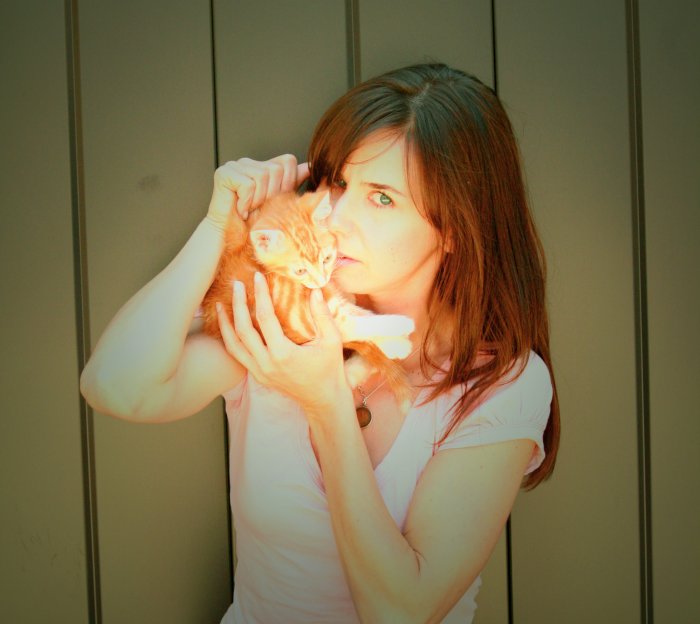 Hannah Moscovitch has been dubbed the "It Girl" (ahem, "It Woman") of the next generation of playwrights since she burst onto the scene with her memorable one-acters Essay and The Russian Play. That reputation was cemented when her full length work, East of Berlin, captured the imagination of the Toronto theatre scene, packing in audiences over the course of a regular run, an extension, and a remount. Her latest offering, Little One (on as part of this year's SummerWorks Festival), simply proves that she is no flash in the pan, nor has she peaked early.
Little One follows the complicated relationship between Aaron and Claire, two orphans of separate backgrounds who become brother and sister after being adopted by the same middle-upper class Ottawa parents. Aaron (Joe Cobden) is a well adjusted youngster, but Claire (Michelle Monteith) is a monster in waiting, flushing live goldfish down the toilet, sexually terrorizing the boys in her class, and using the corner of her room as her private commode - all without batting an eye. It seems like a pretty one sided situation (especially when a kitten enters - and leaves - the narrative), but Moscovitch and director Natasha Mytnowych never allow the audience to fully turn against Claire. In fact Claire only becomes more enigmatic and nuanced as the years of the story pass, ultimately leaving the audience wading through an ambiguous yet satisfying conclusion. It's an exercise in emotional dichotomy that only a truly talented creative team could pull off.
Moscovitch's script is a delight, rife with wry humour, unsaccharine tenderness, and discreet jabs at the upper-middle class dystopian ideal. There is a gentle rhythm to her dialogue but it never feels artificial, and carefully inserted mid-sentence pauses are followed up by hilarious and unexpected completions. Mytnowych brings a gentle but wise hand to the direction, guiding the action carefully and matching the rhythm of the script, but never insisting on overshadowing the story and performances - which are the real stars of the show.
Cobden and Monteith are both perfectly cast and utterly likeable (even given Monteith's complicated character). Cobden is pitch perfect as a gentle teen torn between benevolence for his troubled sister and his own (sometimes neglected) needs and Monteith deserves special recognition for her ability to navigate the mind of a girl with a completely foreign moral makeup - all while making it appear effortless.
By Justin Haigh