@life : doesn't anyone remember the TRS80?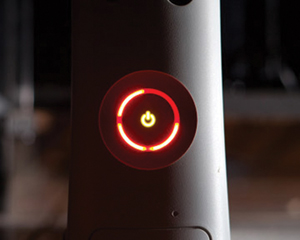 Are you a gamer? Do you live, breath, eat, sleep, and dream in the worlds inhabited by Mario, his brother Luigi and the characters from Final Fantasy IV…? If you know of what I'm even talking about, then you have enough knowledge to understand what these guys are throwing at you.
No Snowcones is a group of young graduates from the Grant MacEwan school for the arts in Edmonton, where they debuted this show in June at NextFest, took it to the Victoria fringe and have now brought it to us. Dan Dobranski, Michael Davidson,
and Brennan Campbell are the three performers who will for one hour; inundate you with everything you wanted (and didn't want) to know about the world of gaming and the 'slackers' who comprise that oft maligned universe. Of course, depending on the level you've managed to clear, it may actually be universes….
I was going to comment on the lack of concise graphics associated with the production and the poorly hung screen but as one of the boys pointed out: if he'd spent the 700 hours a month on learning how to do something other than clearing all the stages on HALO 2, he might have some skills to show for it rather than carpal tunnel syndrome. However, with their recurring program "Understanding Geeks" (forgive me if I got it wrong…) they give you insights into the meaning of acronyms and ideas that may seem foreign to the rest of the world. The 40 or 50 things gleaned from a lifetime of gaming is a very amusing list that might have been trimmed a little but amusing non-the less (see #27) and the self parody in a bra is a definite giggler.
Overall I think the gents need a bit more direction but their high energy and love of the 'game' make up for it. Not the highest score, but better than Pong.
If you're looking for any hidden doors or levels….  Go see their stage manger's show pornStar.
For showtime information bounce here.
Did you see this show? Did you know their stage manager was a porn star? Tell us below.
By S Tyson