The Killing Game: uber-stylish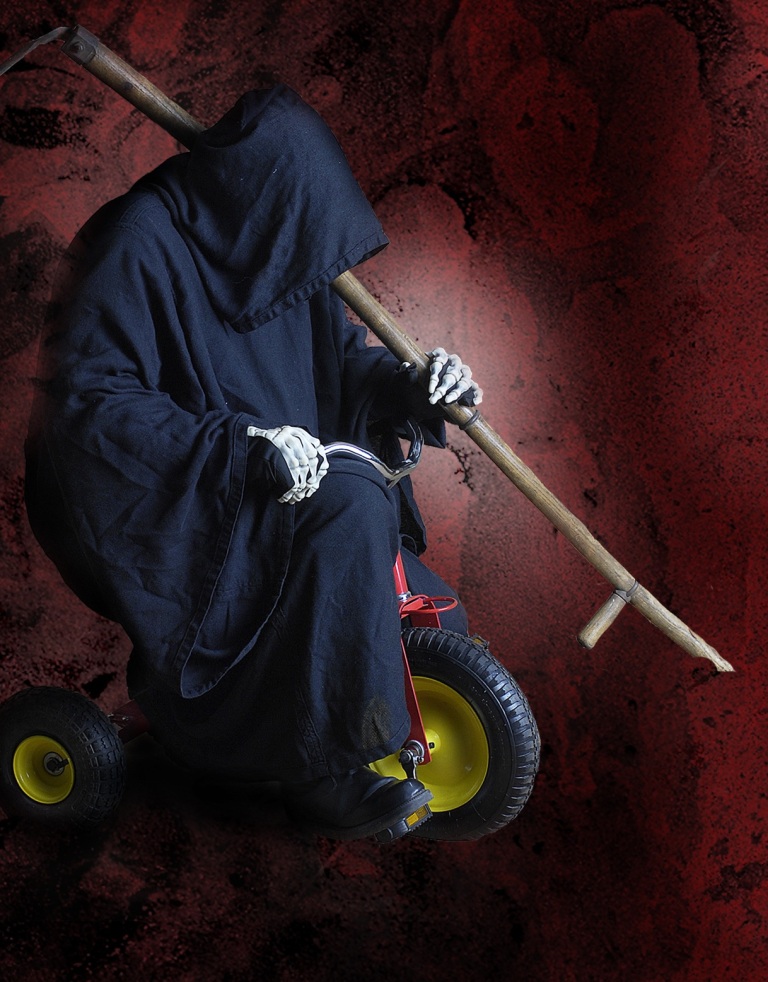 With hints of Tim Burton and Edward Gorey (and Catalyst Theatre for you Canadian theatre nerds), this uber-stylish satire about a turn of the century town besieged by a mysterious and deadly plague offers a rich audience experience. Director Rosanna Saracino (and the rest of the large collaborative team from Randolph Entertainment and REDHANDED Theatre) bring Eugene Ionesco's vignette-based script to life with lively blocking, admirably cartoon-like performances, and many a subtle touch like the inclusion of caricatures of William Shatner and Sarah Palin.
Within all the surreal madness are a pair of truly touching scenes that elevate the emotional impact significantly - evidenced by at least one audience member who was fighting back tears. The vignettes do start to feel somewhat repetitive by the end of the 90 minutes (mostly because they all tend to end the same way), but that does not detract from the fact that The Killing Game is a sharp and effective commentary on the fragility of the human psyche - and a treat to watch unfold.
The Killing Game is part of this year's Toronto Fringe Festival. For more information make a killing here.
By Justin Haigh