Jigsaw - Performers Can't Save This Show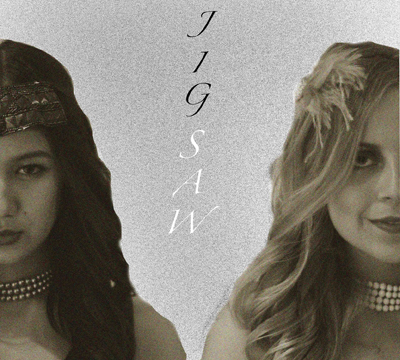 Written by Katherine King and Hannah Vaartnou, this show is 45 minutes of pure cringe-making hell. Pretentious beyond belief, boring, amateur, with two young performers caught way over their heads. If the performers had produced this mess themselves I might just forgive them, instead they are betrayed by King's hubris. (Here's a concept for you, Ms. King - study that one and leave the hero's journey and cabaret alone. No matter how "off balance" you try to keep us as an audience you cannot disguise the lack of talent displayed here.)
Performers Maya-Roisin Slater and Paisley Nahanee deserve better. Slater can sing fairly, Nahanee cannot (and the sooner she learns this the better – she has and will find other talents). Both are given way too much to do and terrible guidance.  Each is enthusiastic and in their way charming, Nahanee looks the part, dances fairly well but overacts constantly, Slater is a bit better. Ultimately each is simply a pawn in King's hands.
At the end of the show each girl gives us the "lesson", pulling a brief bit of real human emotion onto the stage for the first time, dropping the mask of performer in favour of the personal. (It felt like a ploy for sympathy from King, but maybe that's because I hated it so much by that point.)
If the girls had sat on stage and simply told us about who they were as children, sang a song or two, it might not have been theatre/cabaret but it would have been interesting, and preferable, and honest.
8/10 to Slater and Nahanee for effort but 0/10 to King for subjecting us to this nightmare.
By Christopher Gauthier