Japanglish: cross-cultural gem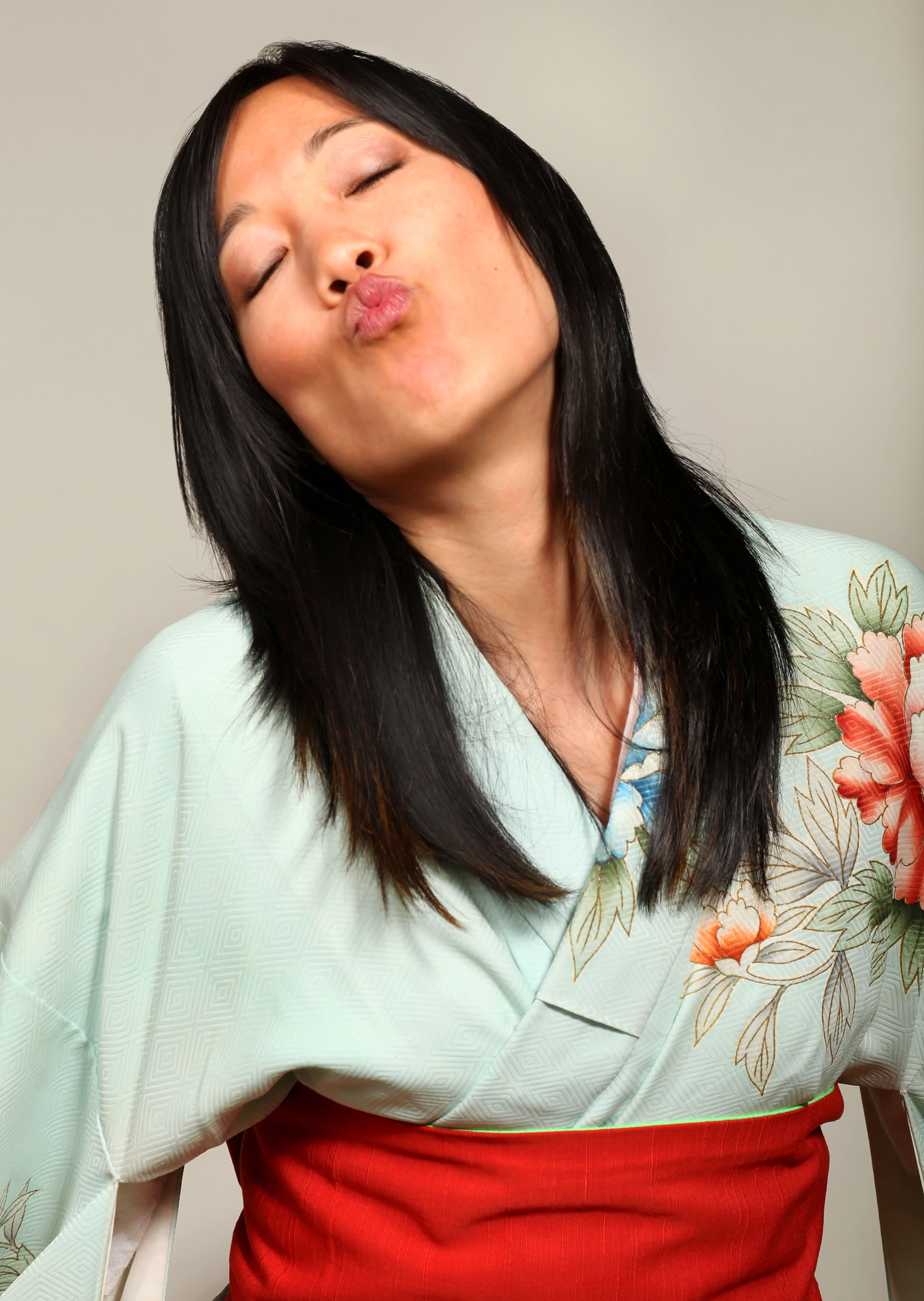 Victoria: Growing up in Canada, I had many friends who were born here but whose parents were not. My best friend of over 30 years falls into this category. Even with all the time I spent at his house growing up, I didn't get as clear a picture of what being raised in a home where language and cultural barriers exist as I did when I saw Japanglish.
Yumi Ogawa brings a very personal story to the Fringe this year with this one-woman show.  It's billed in the program as a "comedy/dramatic/solo" piece, and it falls into all three, with some very funny moments balanced with some very poignant ones.  It's the semi-autobiographical story of growing up in a household where both her parents are deeply rooted in their Japanese language and culture, while their daughter desperately wants to be a "normal Canadian."  It denotes it as being semi-autobiographical in the program guide - but you'd never know it otherwise.  This performance is that good.
Ogawa captures the essence of her parents with clearly defined facial, vocal and physical traits - and does so with masterful skill.  Credit must also go to the director, as Ogawa incorporates some inventive set pieces and makes use of the stage very well.  While it's not a perfect show (entrances and exits could use some tweaking as I found their frequency broke the emotional hold Ogawa had on the audience), it's one of the best and most balanced shows I've seen in a long time.
This well-rounded production deserves as big an audience as Wood Hall will allow.  Japanglish really demonstrates the power of theatre.  It may seem at first glance to speak to few, but it ultimately delivers a message that is important to so many.
For showtime information go here.
 
By Mike Vardy