The Honeymoon is Officially Over: close to perfection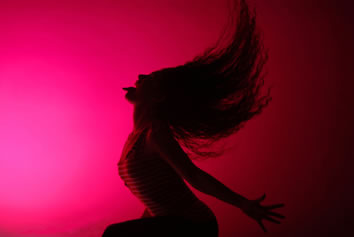 Vancouver: Gemma Wilcox is remarkable. As the actor, director and playwright of The Honeymoon is Officially Over, she delivers a stand-out piece of theatre that has the audience eating out of the palm of her hand. Playing a myriad of characters throughout the piece, she lights up the stage with integrity and beautifully smooth transformations.
The story unravels centrally around a couple who are hitting rough waters in their relationship, and their interactions with different things surrounding them: an aunt and uncle, an ex-boyfriend, a cat, a hamster, a peacock and even a fire. The story doesn't hold any punches when it comes to the reality of the way people change, and how relationships are one of the most complex creatures out there.
Throughout the performance, Gemma doesn't miss a single beat. Her focus is impeccable, and her miming skills are outstanding. She makes the stage seem completely full, even though only a small piano bench inhabits the stage besides her. There were times I had to remind myself I was seeing a one-woman show, and not a full cast. What stood out for me was her ability to play many different roles while never once over-exaggerating the differences between any of them. She stays very truthful to each character and hits every beat flawlessly.
Gemma delivers an exceptionally funny, warmly touching, and a truly genuine story.  I don't really believe in "perfecting" a piece of theatre, but this show is pretty damn close.
For showtime information elope here.
Have you seen this show? Let us know your thoughts below.
 
By Megan Marie Gates