Hive: The New Bees: pretzels & performance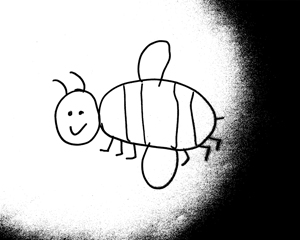 The concept is simple and a whole lot of fun.
HIVE: The New Bees brings together senior graduating students from SFU, Studio 58 and UBC, and is mentored by the professional companies behind the original HIVE concept. These students have created and are now performing 6 short length theatre pieces inside The Russian Hall for the last few days of The Fringe.
 
The space itself is pretty great. With a bar, live music, and lots of pretzels, the main hall has a really casual, laid back feel for the production(s). The spaces which the actual performances take place are plentiful and work wonderfully for these new works.
Like the original HIVE, most of the shows were more performance art rather than short plays, but were extremely enjoyable and a lot of the pieces entertained some really intriguing concepts. Some pieces stood out more than others, some seemed more professional and well rehearsed, but in all HIVE provided a really swell evening of theatre. 
While The Russian Hall in my eyes is a fantastic choice for this production, I hope that the distance from most of the other Fringe venues won't deter people from coming out to see it. The travel is well worth visiting these "newbees".
For times to visit the HIVE buzz here.
Did you experience HIVE, tell us below.
By Megan Marie Gates