Generation Hot: Program B - 3 Amazing Shows in 1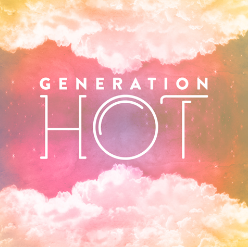 This show is actually 3 smaller shows strung together with perfect harmony. Each show is just as well done and poignant as the last. The acting for all three was phenomenal. I laughed, I cried and I had some ideas to chew on as I left.
Show #1 was called Living on the Grid. This story of a tree come to life was really touching. I really felt for the tree and even felt a little teary towards this cute but driven story. Big props go to Olivia Etey on a beautiful masterpiece. Symbolism with foam boards and beautifully played live music really made this show sparkle. Both of the main characters were great actors with realistic connections. Some of the supporting characters were a little too quiet and weren't heard at all times but were still believable actors.
Show #2 was called Saving Mother. This one was a good contrast to the last, giving off a very haunting sensation as you watch a girl fight through the pressures of our capitalist world which are closing in on her. You could feel her frustration and horror. It was also interesting because they used an old native tale of Windigos to explain how our society is turning. It really was a modern take on an ancient tale. Particularly notable was the singing of the main character (Crystal Smith I believe, but I've had a heck of a time finding the names of the artists). Her voice sounded as if Sarah McLachlan were singing a haunting native melody. Just breathtaking.
Show #3 was Apocalypse Parade. This one was by far my favorite. We were brought out to the streets of Granville Island and separated into two groups. I assume that the other group had a completely different story they were told. I guess I'll have to go again if I want to know for sure. I picked the word 'funeral' out of a hat and was therefore brought to the macabre parade of the end of the world and Granville Island as we know it. Our hosts Gug and Uhg were absolutely hysterical. I particularly liked one of them that reminded me of a steampunk version of Effie Trinket from Hunger Games. We were given plastic gas masked rations of poisonous water and brought on a tour of the year 2050. There was chanting of fun songs that offered nothing but failure and hopelessness but all somehow in a fun, elevating way. This is definitely a show not to be missed, just don't forget to bring a jacket as it's outside and pretty chilly!
By Julia Fox