Fall Fair: A Big Fat Five Stars with some Extra Sparkle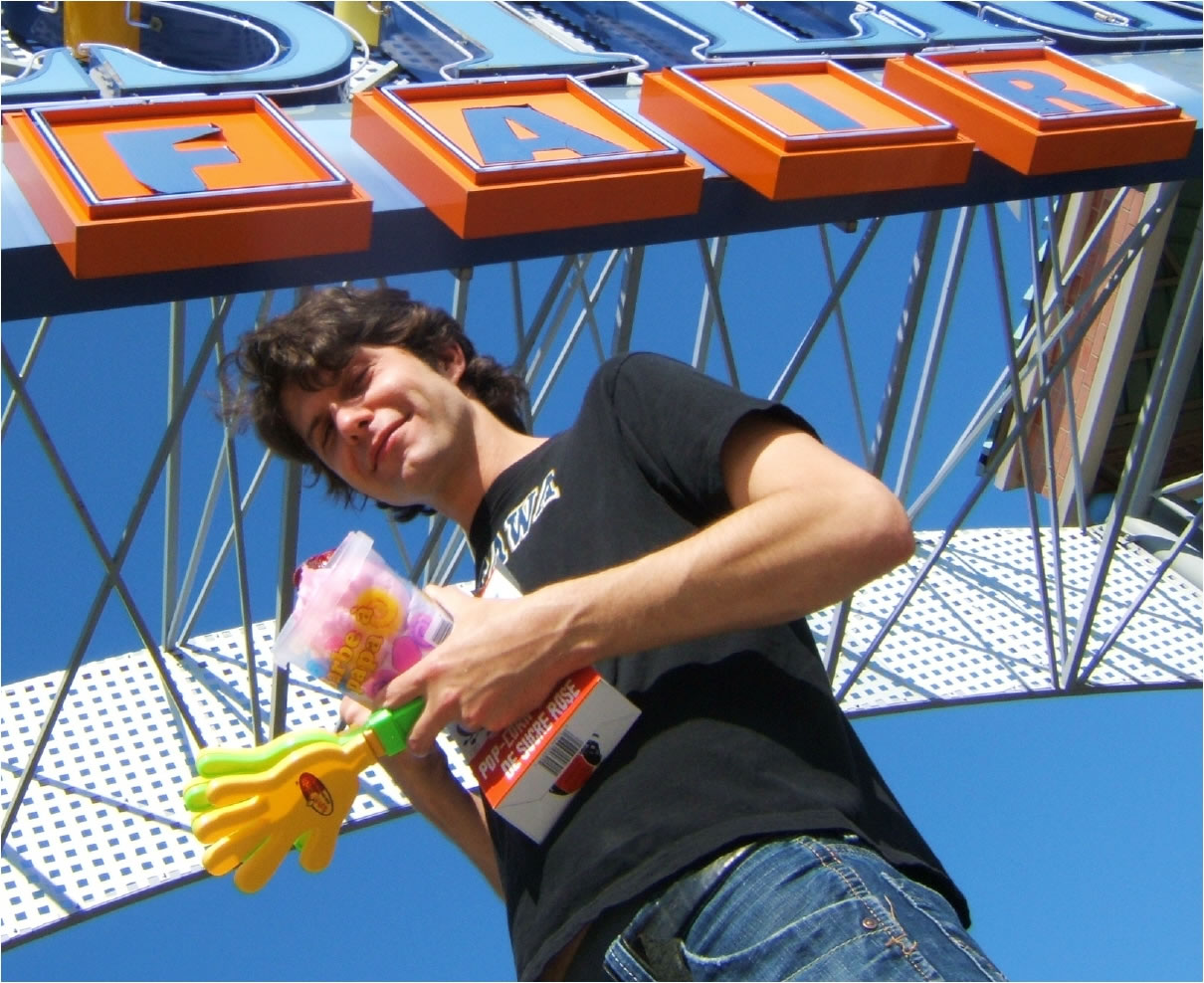 Victoria: You wouldn't guess it from its boring, humdrum write-up in the fringe brochure, but Fall Fair is most likely the best show you're going to see this year. Jayson McDonald, who has been a, if not 'the', fringe favourite for the past two years is back and brilliant, playing an assortment of characters all converging on the last open day of the local fair.
McDonald seamlessly transitions between fifteen-year-old 'OMG' speak, to a half-lobster, to a father dealing with infidelity while taking his daughter on rides, to a stoner, back to the proprietor of the amusement park. With a polished script and impeccable ability to fuse comedy with touching moments, this writer/actor was on fire all night and had instant, totally deserved over-a-minute long standing ovation. Combined with the numerous sections that initiated applause, McDonald's impressive 55 minute one-person-show packed in at well over 60 minutes.
How can one guy be this good? Well, I'll sum it up with this: 'Holey Whackamoley, McDonald hit the 'Test Your Strength' button with a mimed hammer prop, and blasted the bell off the end. Pure Magic!'
You better buy an advance ticket or make good friends with a volunteer, cause tickets for this puppy are going to be hard to get.
For showtime information go here.
By Emily Garland