Double Double: engaging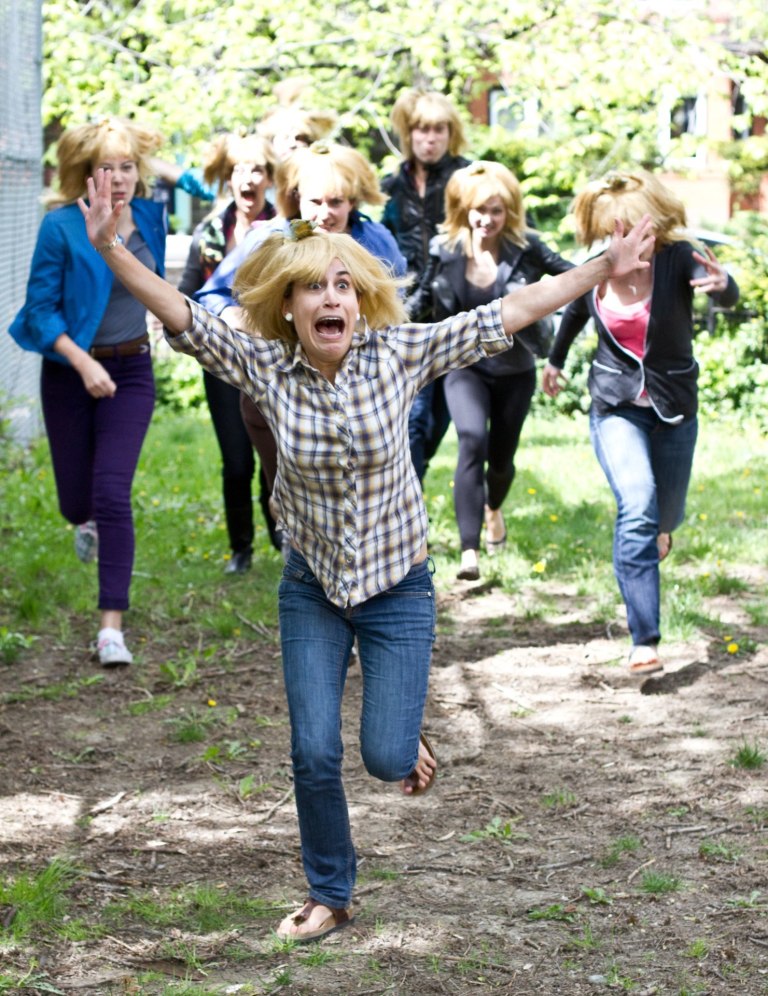 This latest offering from under-recognized writer/director Maya Rabinovitch is yet another fantastic example of how ensemble casts can be used to great effect, but does lack some of the narrative elegance of her previous works.
In this Caterwaul Theatre production, the story revolves around Jenny, a headstrong but naive young university student who desires to join the activist movement but is overwhelmed by the arguments and information that support both sides of any issue she hones in on. Double Double comes off as a cautionary tale about navigating the information age, but loses some of its effectiveness by relying too heavily on a thinly motivated supernatural twist. The twist in question would have made for a fantastic stand-alone visual metaphor, but actually using it as a narrative device seems like a stretch.
Having said that, Rabinovitch still proves she is a master of staging, with bold blocking, some stunning moving tableaus, and a technicolour production design. Strong and appropriately quirky performances from the cast, most notably Shannon Currie as the unlikely heroine Jenny and Matthew Eger as disaffected activist Raymond, also elevate the production.
Despite a mild misstep script-wise, Double Double is nevertheless a memorable, engaging, and highly-imaginative piece of theatre.
Double Double is part of this year's Toronto Fringe Festival. For more information go here.
By Justin Haigh