Die Roten Punkte KUNST ROCK: becoming rock stars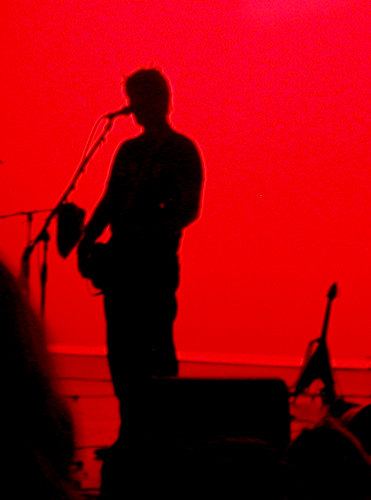 These perennial Fringe favourites, Die Roten Punkte, have come a long way. Forgive the subjective first person, but I saw them when they first came to Toronto and were stuck, with many of the other international companies, in the visually interesting but small and stiflingly hot Robert Gill Theatre (thankfully no longer in use by the Fringe). Despite this technical disadvantage they still managed to rock the house with their pint-size but full volume instruments and obviously made a lasting impression given that their audiences have been growing ever since.
This year they occupy the oh-so-perfect Bathurst St theatre (reminiscent of of Toronto's legendary Massey Hall) and have no problem filling the giant and colourfully lit stage with their personalities and authentically awesome, if bizarre, rock tunes. With plenty of impromptu bickering between the two clown-like siblings their show is as much Smothers Brothers as it is White Stripes. This faux-German duo continue to impress and eke ever so closer to being true rock stars who do Fringe festivals vs Fringe performers who pretend to be rock stars.
Die Roten Punkte are part of this year's Toronto Fringe Festival. For more information pogo here.
By Justin Haigh