Dead Cat Bounce: good story, unfortunate venue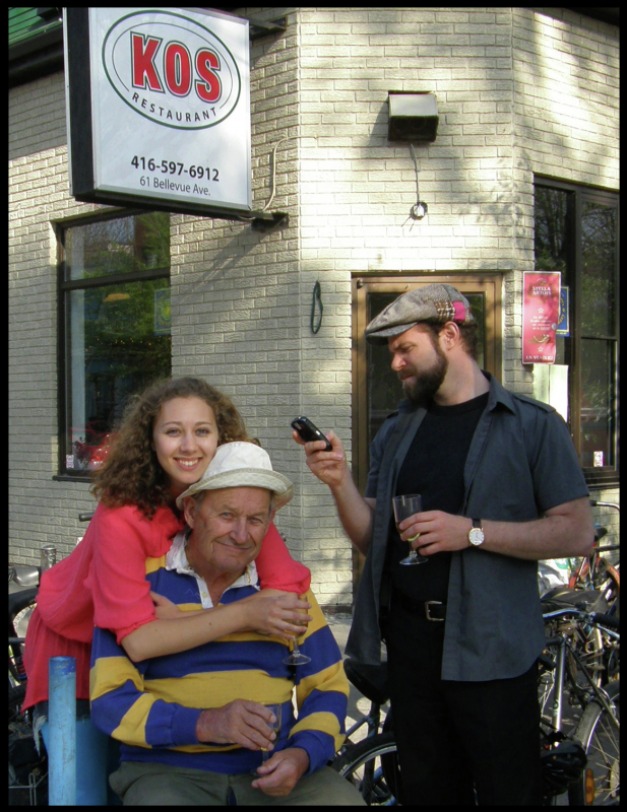 Watercourse Theatre's Dead Cat Bounce falls victim to the unfortunate circumstance of being a good story told at an unfortunate venue. A stock broker and aspiring musician make up the core characters in a classic opposites attract romance that is mediated, narrated and obfuscated by an ever-present hobo. The story unfolds on and around the patio of Kos Restaurant, which is positioned on an unluckily busy corner of Kensington Market.
Catherine Frid's script had a good deal of potential, but every other line was lost to the roar of a passing truck or music pumping from neighbouring businesses. Confused passers-by getting trapped on the action were no less distracting – at least when said action was visible, against a retina-scarring backdrop of a low-hanging sun. It was a constant battle to stay focused, which was a shame given the glimpses of chemistry I caught between Steven Burley and Sochi Fried as the central couple.
The intentions were good, but not all Bring Your Own Venues are meant to pan out – even when they come with the option of a beer and burger while you view.
Dead Cat Bounce continues until July 11th as part of the Toronto Fringe Festival. For more information check out the Fringe website.
 
By Ryan West