Choice Words: stage before page storytelling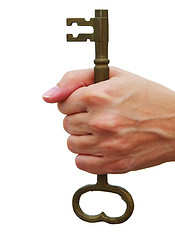 Choice Words: Secrets and Truths is unusual among this year's Uno Fest shows. Instead of a single actor and their trusty technician, it offers the audience a pack of professional storytellers, folklorists, fairytale spinners and traditionally styled musicians (and their trusty technician). It's a taste of oral traditions that does a good job cleansing your theatrical palate after a week of "first-person" actors.
The show's subtitle provided its storytellers with their themes, but just as noticeable was the scent of magic in the air. Shape-shifting cranes wove luxurious coats from their own feathers, sleepless sea people offer their sons to terrestrial parents and a sick girl is kept miraculously alive by the garden she tends. Even Rob Hunter's personal reflection on the mixture of First Nations cultures he represents and honours teems with spirits and harkens back to a creation story. Ken Dunn bridged the storytellers with Arabian melodies and even accompanied Yvonne Owens for a song midway through the program.
It was Nanaimo's Margaret Murphy, reading an adaptation of Isabella Allende's "Two Words," who stood out the most for her storytelling talents. Murphy went beyond the charismatic recital skills of her peers to take a quiet command of the audience – perhaps learning a thing or two from Allende's revolutionary colonel? Whatever the inspiration, Murphy's portion of the program had the polish not unlike that of a trained actor. She wasn't shy about making flourishes in delivering dialogue or relating the saucier parts of her tale. Her fellows eschewed this, I suppose, for a less theatrical delivery. The less "stagey" and more personable deliveries charmed, but Murphy showed the storytelling art at its best.
As a punk-rock refugee in a folk-flavored storytelling session, this reviewer was left with a friendly, albeit a little dry, impression. The craftsmanship in Choice Words is undisputed, though, and would be just the thing to see if you're looking for something off of theatre's beaten track. It's a shame there isn't another showing for me to tell you to see! What you can do, though, is check out the Victoria Storytellers' Guild or, if you have a story of your own, look into Peg Hasted and Jennifer Ferris' workshop on Sunday the 30th. Details are in your Uno Fest schedule!
Choice Words: Secrets and Truths was part of this year's Uno Fest. More info here.
By Chris Felling