Cakewalk: sweet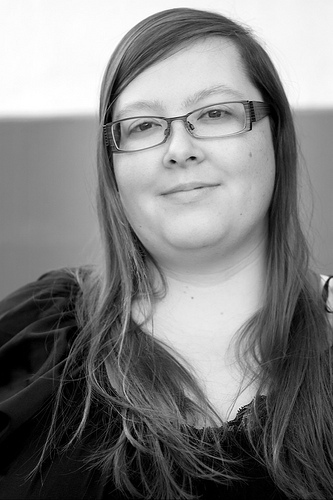 This Cake is Sweet
One of the best things about both the UNO Fest (currently on at the moment) and the Victoria Fringe Festival is that it allows room for both the seasoned pros, and the up-and-comers.

Case in point, Jen Wilcox's Cakewalk is her first full length solo piece, and on her debut night Wilcox sold out The Intrepid Theatre Club. It's great to see such support for local talent.
Cakewalk tells the tale of a twelve-year-old girl's attempt to highjack a school Spring Fair and turn it into her own carnival of freaks. Realizing that she needs some help in order to pull off this stunt, she manages to recruit a motley crew of oddball fellow students, who meet in secret to plan their attack. Hilarity ensues.
Cakewalk isn't going to change your life, shock you, or tell you something you don't already know, but it's a sweet story sweetly told.
And for someone's first solo show, that's a pretty good place to start.
Cakewalk's next, and, alas, last show (for this festival anyway) is this Saturday, May 29th. Get your tickets early.
Part of this year's Uno Fest you can find out more about Cakewalk by getting baked here.
By Paul McKinnon