Caberlesque: hornithology offers the best cure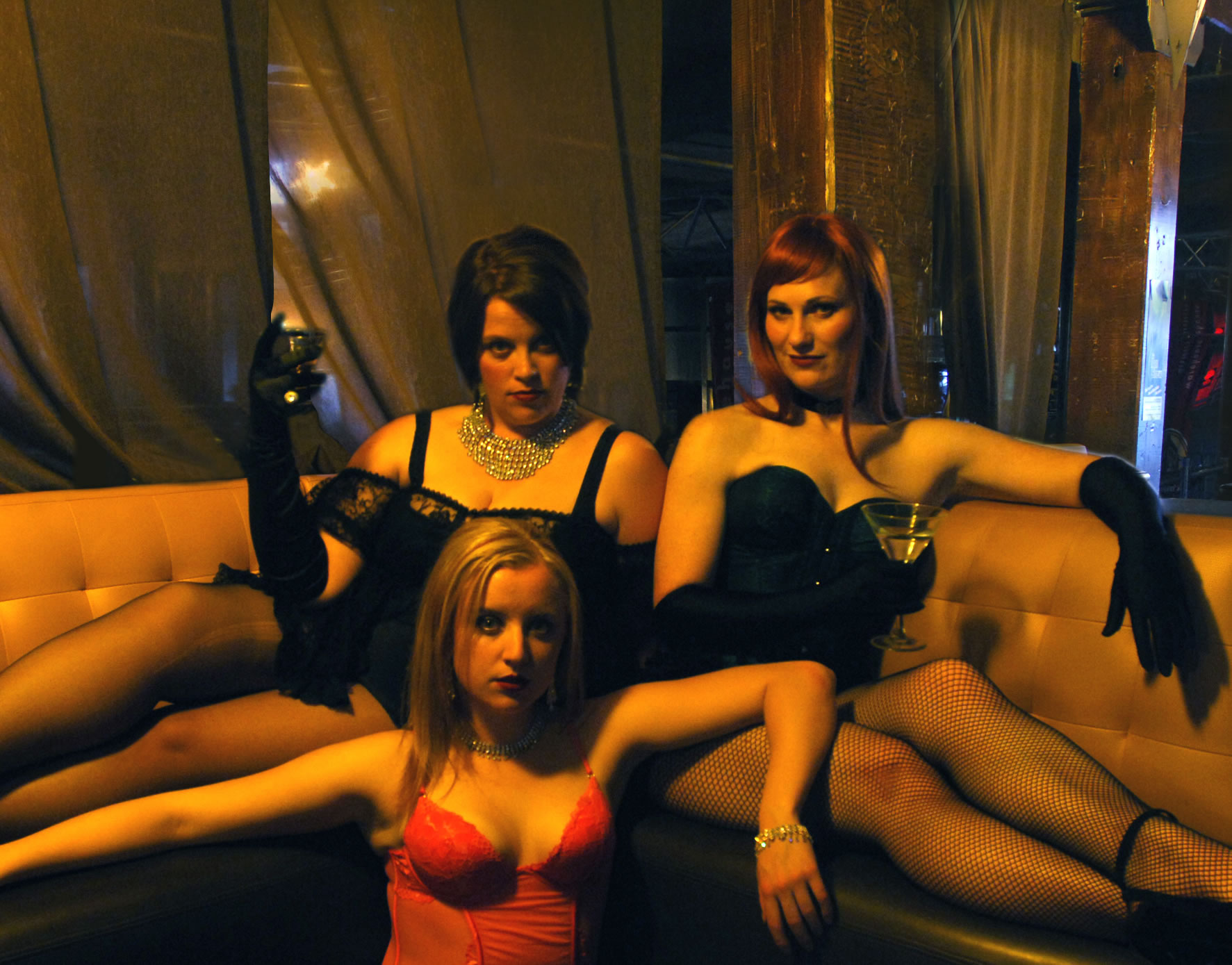 Victoria: Upon entering the theatre, we meet Ms SugarPuss who proffers tickles with a boa feather duster, patting every bald head taking their seat, "I don't have time to kiss everybody!" She tells more than enough sausage jokes for any "hornithologist." Guess how many jelly beans make up the jelly bean outfit worn by Ms Prairie Fire, and the winner takes home a bottle of pinot.
Billed a "cheeky romp created by Jeffrey Pufahl, with writing contributions from the cast", CABERLESQUE! is a sexy, saucy, funny, jazzy, fantasy-mixing
tease of fleshy burlesque and show-stopping cabaret harmonies. Pufahl (Max) is our host, and it's all that jazz from Fats Waller 'The Joint is Jumping', Berlin 1933, with Irving Berlin and Kurt Weill; and then on to Amsterdam 1967 -  Jacques Brel, Henry Mancini, Mel Brooks - and crash landing in New York 2006, 'Shattered Illusions', 'I Regret Everything.'
Leora Joy Godden (Marina) has a beautiful voice perfect for these songs, and the burlesque of Sharon Nowlan (Prairie Fire) is hot and fun - her seduction by puppet the comic highlight of the show.
If you wanta try to forget Gordon Campbell and his cronies for 75 minutes, CABERLESQUE! is a good place to be.
For showtime info peel off here.
By Charles Tidler