Caberlesque: get hot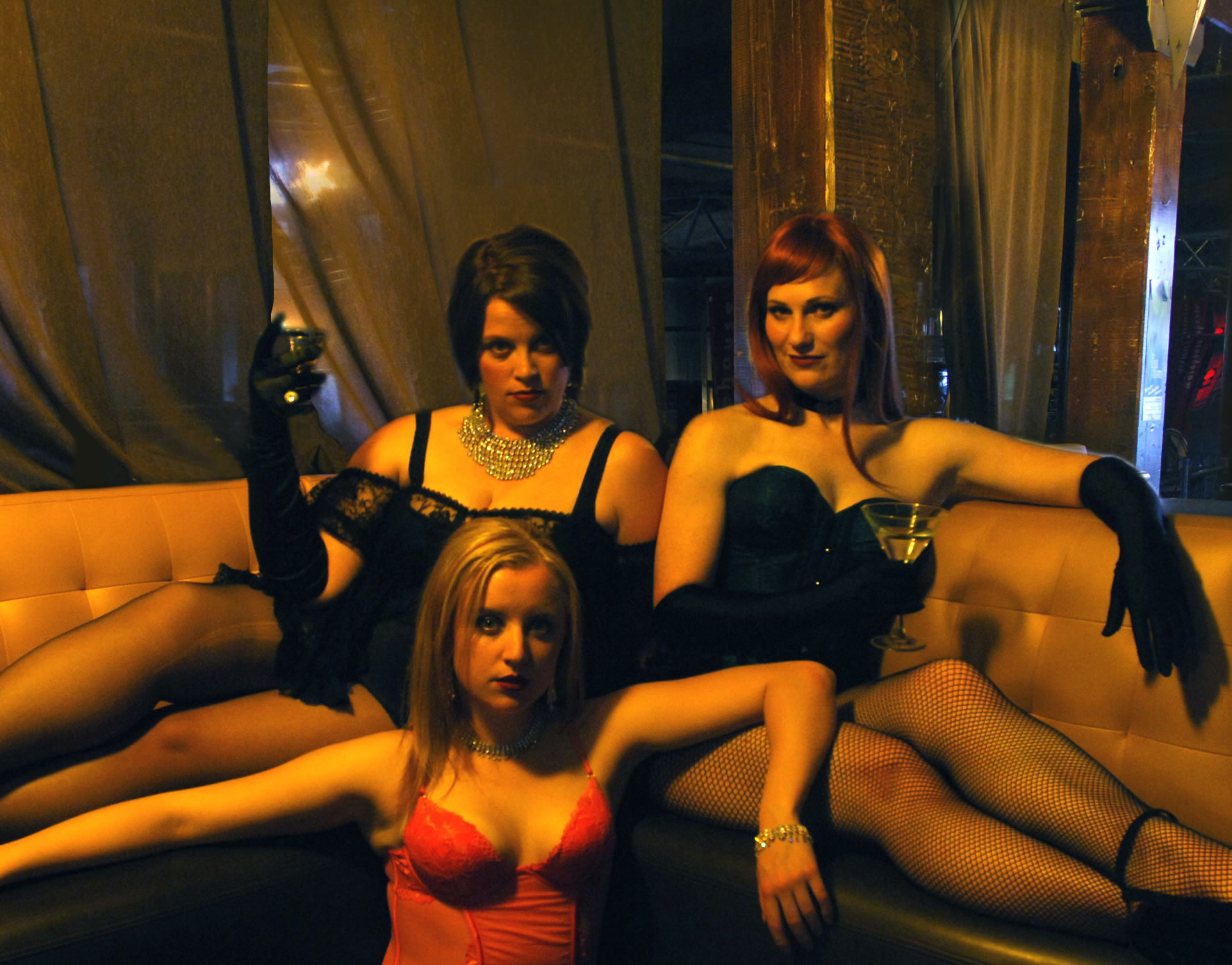 Victoria: Need a way to get hot for the Fringe? Just head on down to the Metro Studio where four sexy performers will weave a musical tale of love, sex, shattered illusions and coming up short in this 75-minute show.
Caberlesque stars Darla Biccum (preferably called Sugarpuss), the fox that heads up the laughs and gives a raunchy Bette Midler-esque performance—definitely the life of the show. Sharon Nowlan (Prairie Fire) is the burlesque queen, the "shiny, sparkly part of the program," without whom this show would be void of dancing, puppetry and brightly coloured poi; evidently not the actor in the bunch, Nowlan makes up for it with the entire spectacle she brings to the stage. Next in the pack is Leora Joy Godden (Marina), who can sing and look cute. (A prop may I say?) And then there's Max, played by Jeffrey Pufahl (the show's creator). Pufahl added an unexpected ingredient—the whimsical boy, to which the males in the audience (there were many) could most likely relate to at some point or another.
Ever wondered what really goes on behind closed doors in the red light district of Amsterdam? This is where the show starts to get interesting: mid-Amsterdam. If only Caberlesque had hooked us right away; begun with a sizzle, say, and then grown into a full-blown fire from there. Instead, it started with a lot of storytelling, which was difficult to access at first. It wasn't until mid-Amsterdam that things started heating up and we were pulled into the "cheeky romp" through the red light district and New York City clubs.  The lighting was fabulous, setting the mood for every song.  It's amazing what dimming the lights can really do for a performer who is trying to get you in the mood.
Although the whole show was a big spectacle, the two highlights were Nowlan's puppetry (hilarious) and Nowlan's poi dance set to electronic music that really captured the "club" environment. This show revealed multiple facts on the façade of love, which made it highly relatable for both the men and the women in the audience. I especially enjoyed the "Shattered Illusions" number; it had laughable lyrics, a well-choreographed dance, and a catchy, engaging theme. Caberlesque was well rehearsed, professional and captivating.  A real spectacle and a must-see in this year's Fringe.
Showtime information lives here.
By Alina Cerminara