Brain - Moving and Intense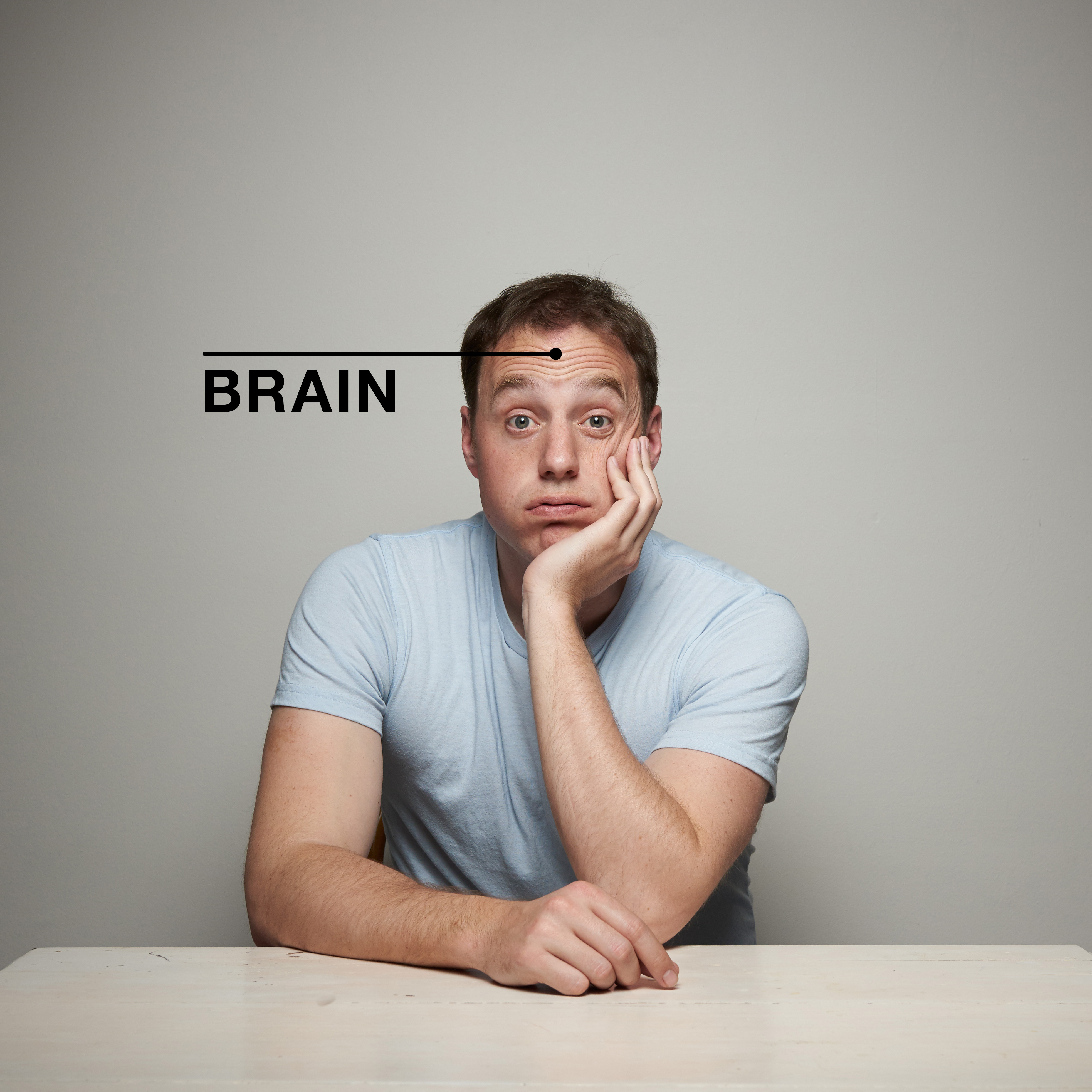 After watching "Brain" a one-man show - written and performed by Brendan McCleod, I felt like I'd gotten a tangible glimpse into the mind of someone with OCD. It's an intense play that is touching, funny, and deeply vulnerable.
Author of the one person show "The Big Oops", the novel "The Convictions of Leonard McKinley" and the monologue "The Fruit Machine", McCleod is known as a writer and spoken word artist.  His play "Brain" is a well constructed and compelling story that  takes remarkable emotional risks and goes deep.
In this production the stage is sparse, focussing all the attention on the story and the storyteller. McCleod starts the play by switching off one light and turning on the other before addressing the audience directly. The simplicity of that is beautiful. Even though we were packed into a tiny room, sitting on benches, awkward and uncomfortable strangers nearly on top of each other, with a loud band playing outside - all of that melted away with McCleod's performance. Somehow these circumstances were perfect given the nature of the story. Here we were feeling our humanity and realizing we are not alone - in our secrets and in our own struggles.
McCleod is a charismatic and compelling performer with a resonant voice. He's got great comic timing, keeping a balance between light and dark thought the piece and his self awareness and self reflection is endearing. The effect of his candour is that you feel as if you know him by the end of the story. The vulnerability of his sharing openly and honestly seemed to dissolve barriers and give us the permission to look squarely at ourselves too.
My one criticism is that the monologue was delivered too quickly at times and I would have enjoyed more variety in the delivery.
The show explores philosophical and scientific concepts as well as a personal story. McCleod brings up the idea of the man, behind the man - what is really at the root of what we do? What is it that really drives us? What is the cause? He dovetails this with morality, and the play poses the question "What makes someone 'good'?" by broaching a very taboo topic very directly.
Interestingly, he touches on how it's our attachments to our limitations, and our ailments - to the image of being the person with the "thing" is really what holds us back from overcoming the obstacle.
This show is intelligent and reflective as well as fun and relatable. The full package. It's soulful, heartfelt theatre that is moving and challenging, skillfully crafted and entertaining. I highly recommend it.
By Alicia Novak