The Big Lie: ripe with hard-boiled potential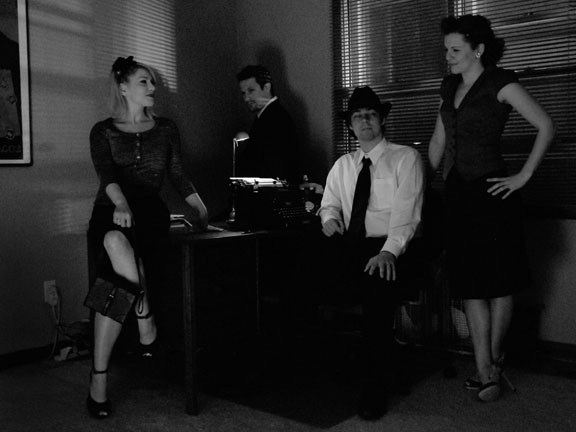 Writers Warren MacDonald and Ryan Sero have crafted a stylistic tribute to the noir classics in their script for The Big Lie, presented by Audeamus, in which newshawk Danny Bell seeks to unravel the truth behind a mysterious mentalist who claims to communicate with the dead. Danny's saucy editor and the Magnificent Bugiardo's sultry assistant make up the femme fatales of this caper in which the truth is more mercurial than a hard boiled reporter is willing to admit.
Macdonald and Sero are spot on with their neo-noir dialogue, which the latter rattles off with typewriter precision in his double duty as the lead reporter. Unfortunately much of the inherently visual and cinematic appeal of the genre is lost on the stage, despite some fairly clever use of silhouette screens as backdrops. Ultimately the project feels ripe with potential, but might need a few more performances before they've mastered their tempo.
The Big Lie is on as part of the Toronto Fringe Festival and runs until July 10. For more information, go here.
 
By Ryan West