@Life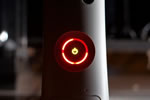 Company: 
No Snowcones (Edmonton, AB)
Venue 7 Victoria College of Art + Design UCW (950 Kings near Quadra)
Video games and the internet have an astounding effect on the world we live in, these three emerging artists have come together to bring you a comedy about those effects. Through wit and unique storytelling @Life shows the many sides of this crazy RPG we call life. Funny scenes come one after another in this non-stop comedy of three men's lives.
SHOW TIMES  •  THU, AUG 27 6:15 PM  •  SAT, AUG 29 7:45 PM  •  WED, SEP 02 9:45 PM  •  THU, SEP 03 6:15 PM  •  FRI, SEP 04 8:00 PM  •  SAT, SEP 05 1:00 PM
Read the PLANK Review.