Grandpa Sol and Grandma Rosie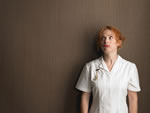 Company: 
That Girl (Melbourne, Australia)
Venue 4 St. Andrews School Gymnasium (1002 Pandora at Vancouver)
To confront her paralyzing fear of aging, nurse Jackie takes a job in Aged Care. Here, she challenges the notion that one can never mix reality with fiction, that comedy can't be serious and that the less appealing parts of aging should never be mentioned. 4.5 Stars - The Advertiser. 2008 Adelaide Fringe Award Winner. "Fascinating, endearing, funny." - Groggy Squirrel
SHOW TIMES
SAT, AUG 29 8:15 PM
SUN, AUG 30 2:00 PM
TUE, SEP 01 7:15 PM
THU, SEP 03 9:15 PM
FRI, SEP 04 5:30 PM
SAT, SEP 05 7:30 PM
Read the PLANK Review.